Immersive-Wellness-Medicine-Summit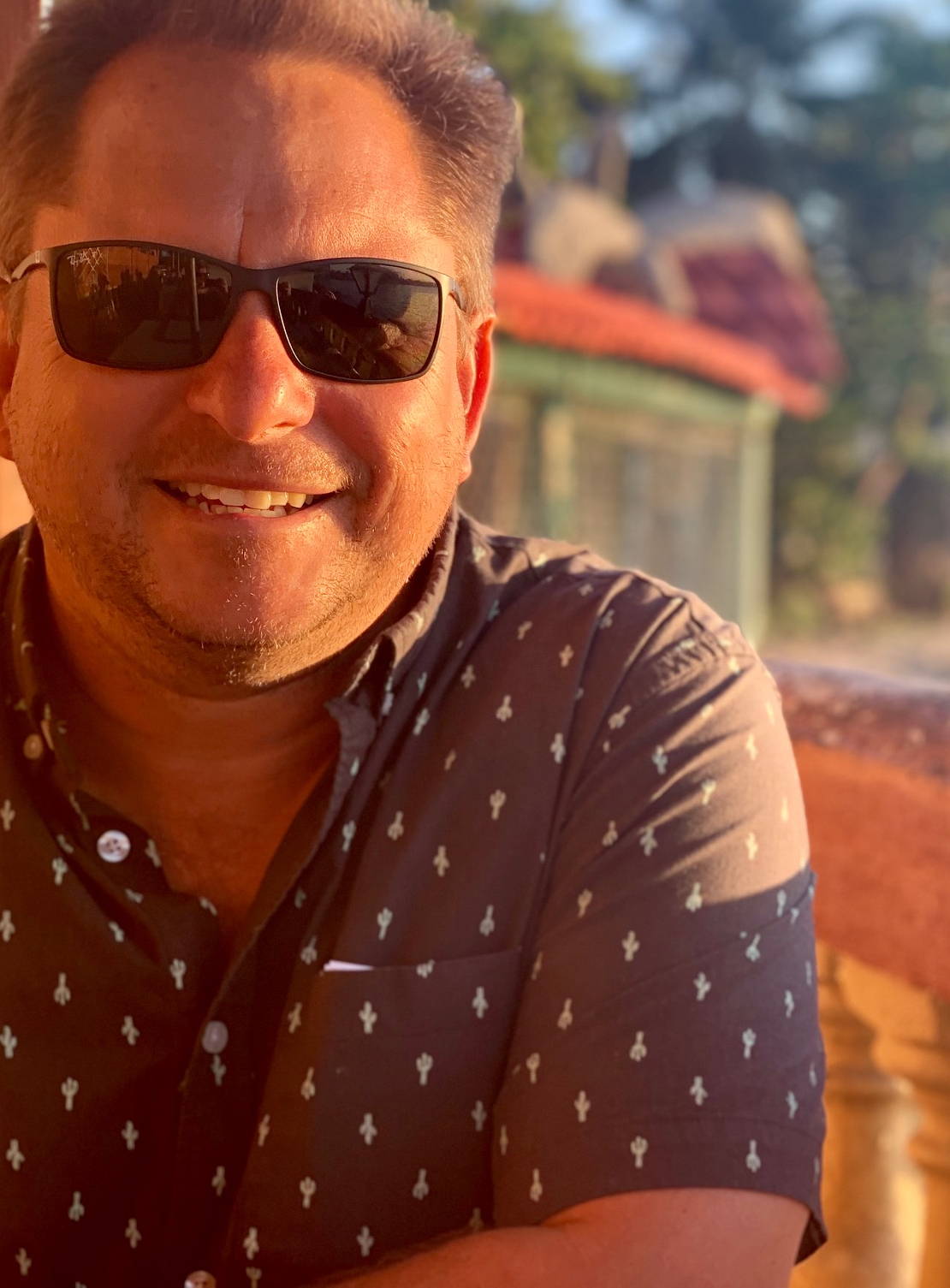 A Special Note From The Founder: Ryan Williams
Dear Immersive Wellness Attendee
Never satisfied, for over 10 years, we have been pushing the envelope of how mobile apps can change the face of healthcare as we know it. We challenged the limitations of app development; we pushed for more!

     We created (& patented) the worlds first voice analysis mobile app.
    We figured out how to embed LED and PEMF to deliver a powerful wearable technology.
    We learnt about the profound impact of sound on the human body.
Covid prompted a pivot to create a world class tele-wellness delivery system for our practitioners worldwide. Now they make more money than before.
Our voice analysis apps are changing the way we think about healthcare in today's modern world. Using an app to instantly analyze your health bio markers and then generating sound based frequencies to get your body back into balance is a lot more accepted today than it was 10 years ago.

As a guest of Dr. Paul Drouins and the Immersive Wellness Medicine Summit, we invite you to learn about our mobile apps and hardware that can change your life!
We offer a full 30 day money back guarantee on all our products for your peace of mind investment.
---
The Genius Insight App.....

Simply A Better Way To Scan Your Body
Safe | Simple | Powerful | Effective

Hundreds of Assessment Modules

Powerful LED (Red & Infrared)

Thousands of Energetic Frequencies

Sound Based Healing Frequencies


---
Schedule Your Free One on One Demo
$900 Savings
Immersive Seminar Exclusive Offer
Combining our best products to support you and your clients on your quest for optimal health and wellness.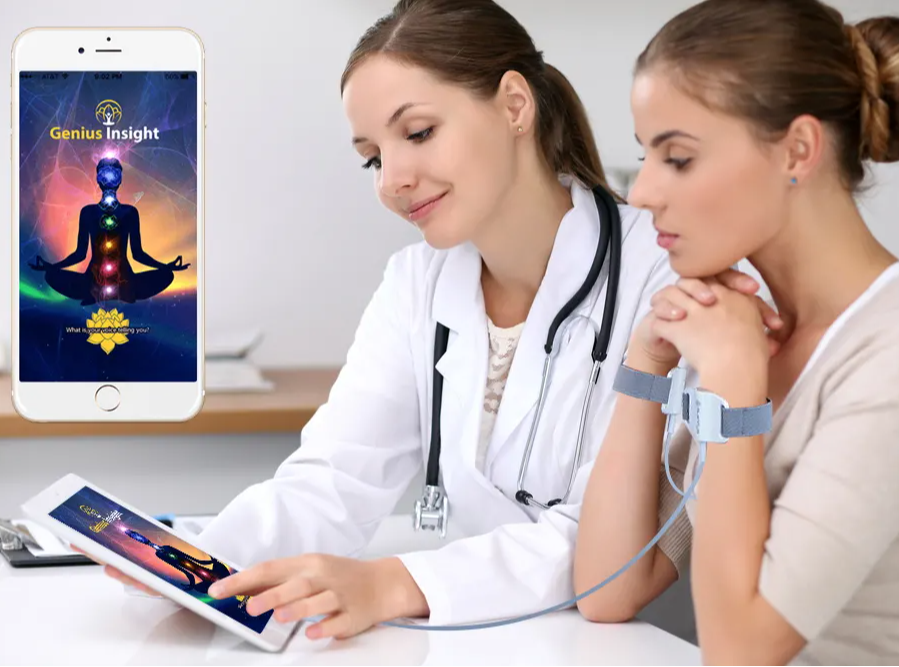 ---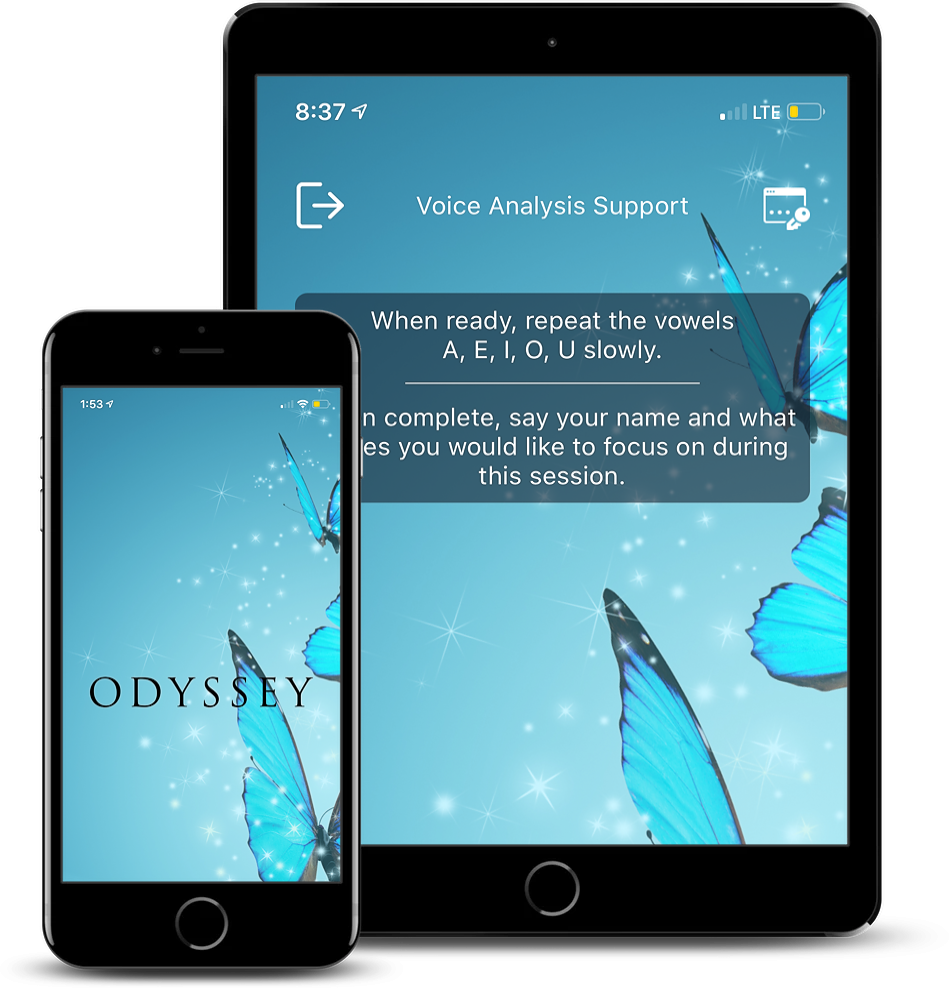 ---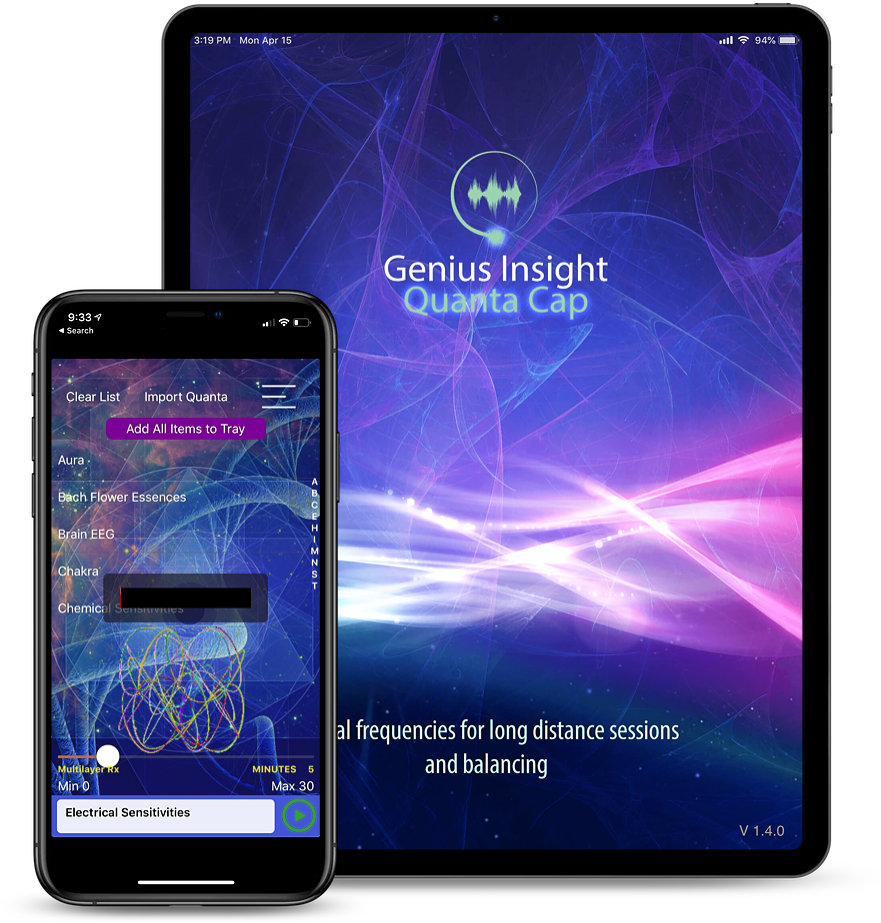 ---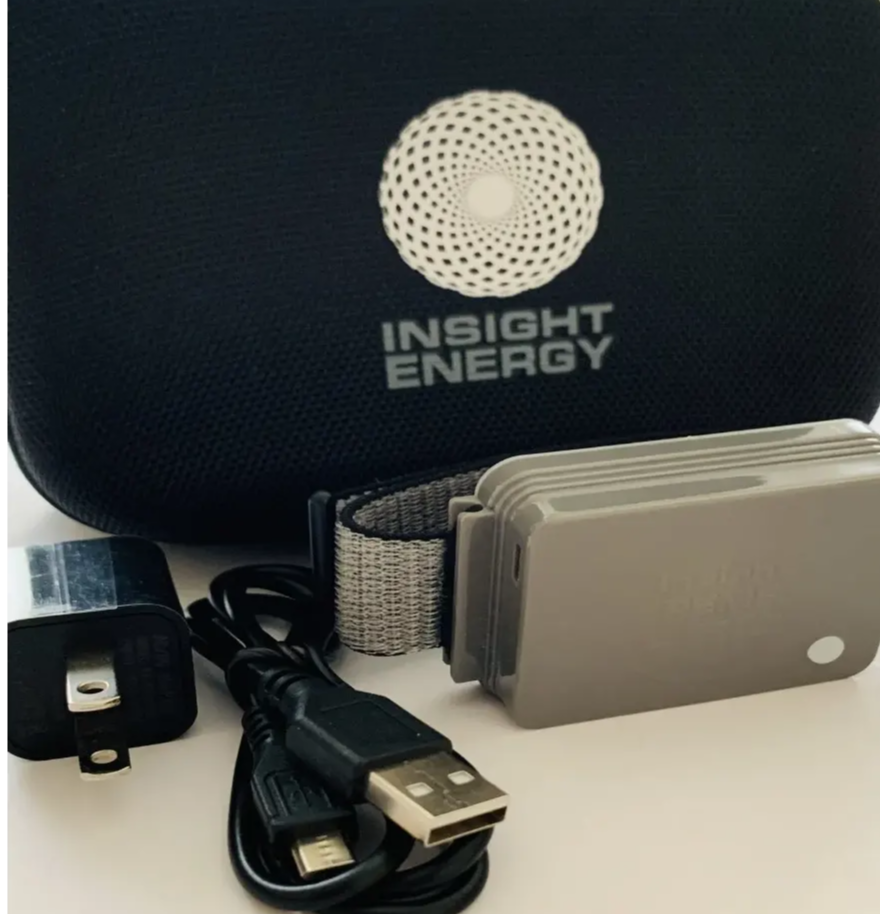 ---
---
Seminar Package Details & Specifications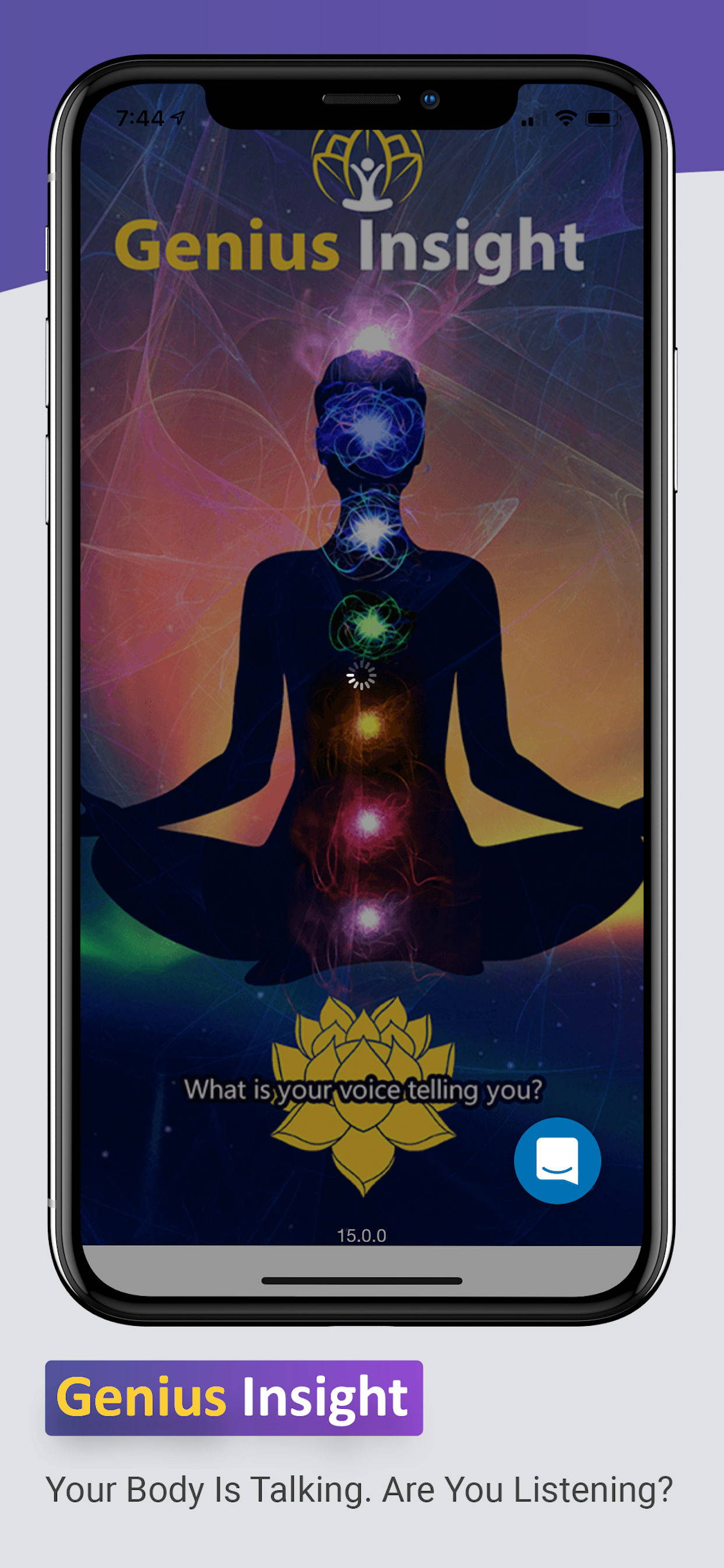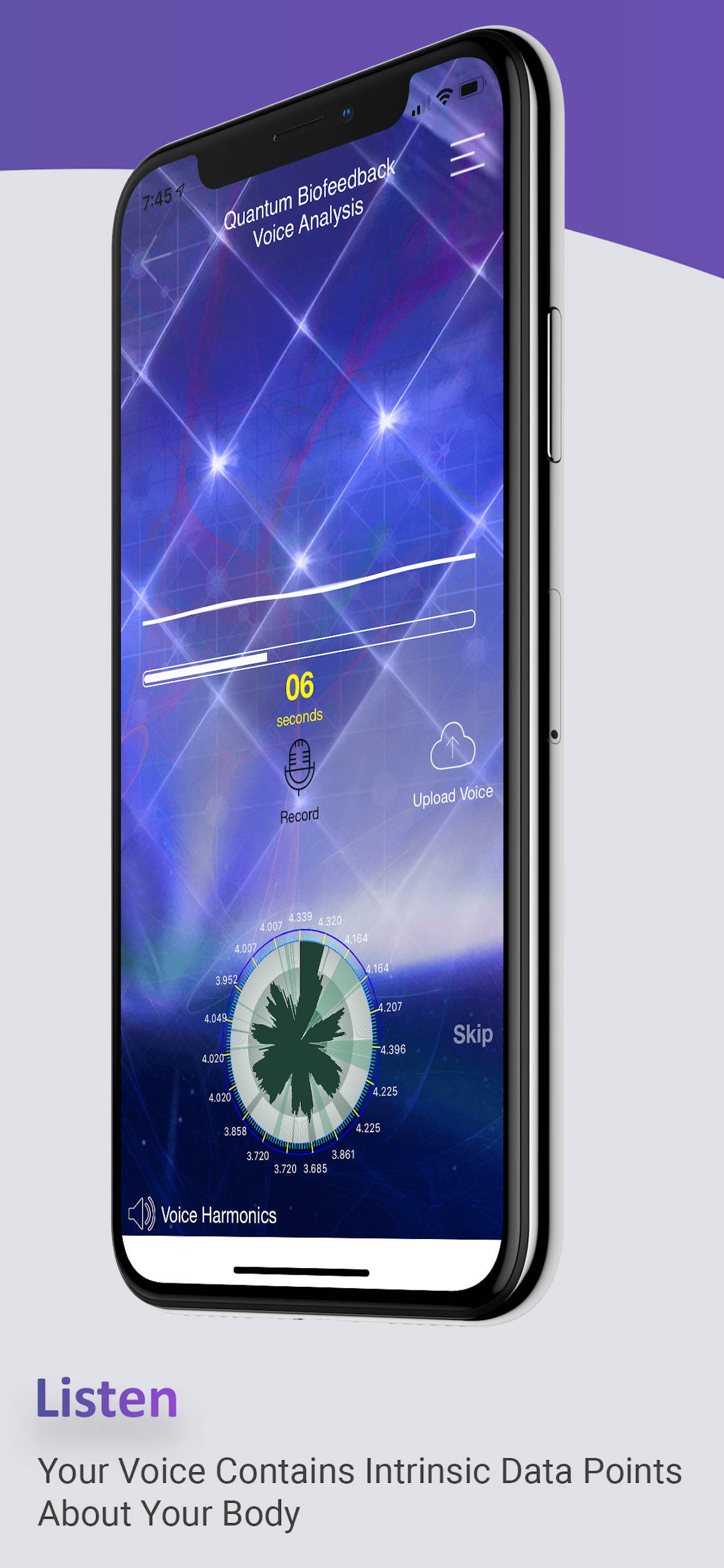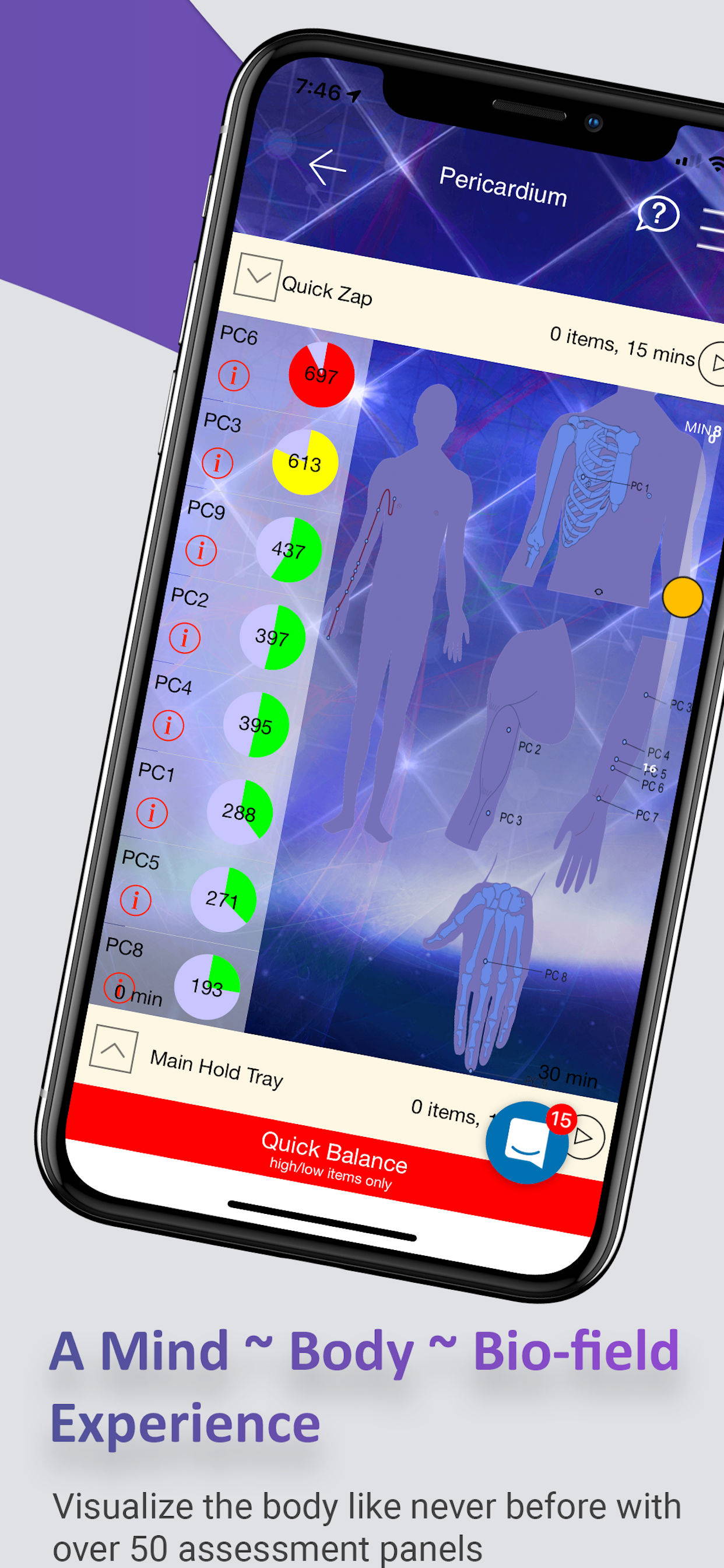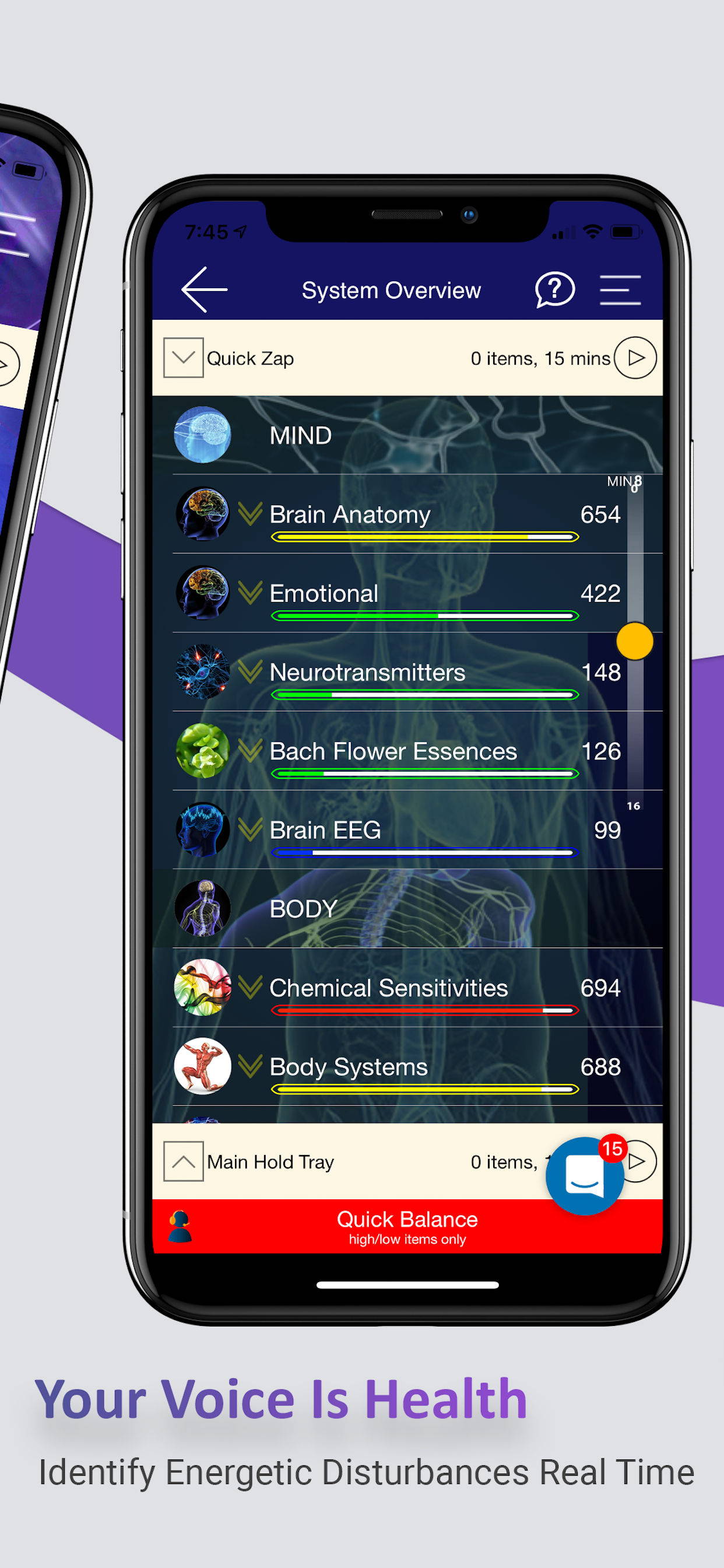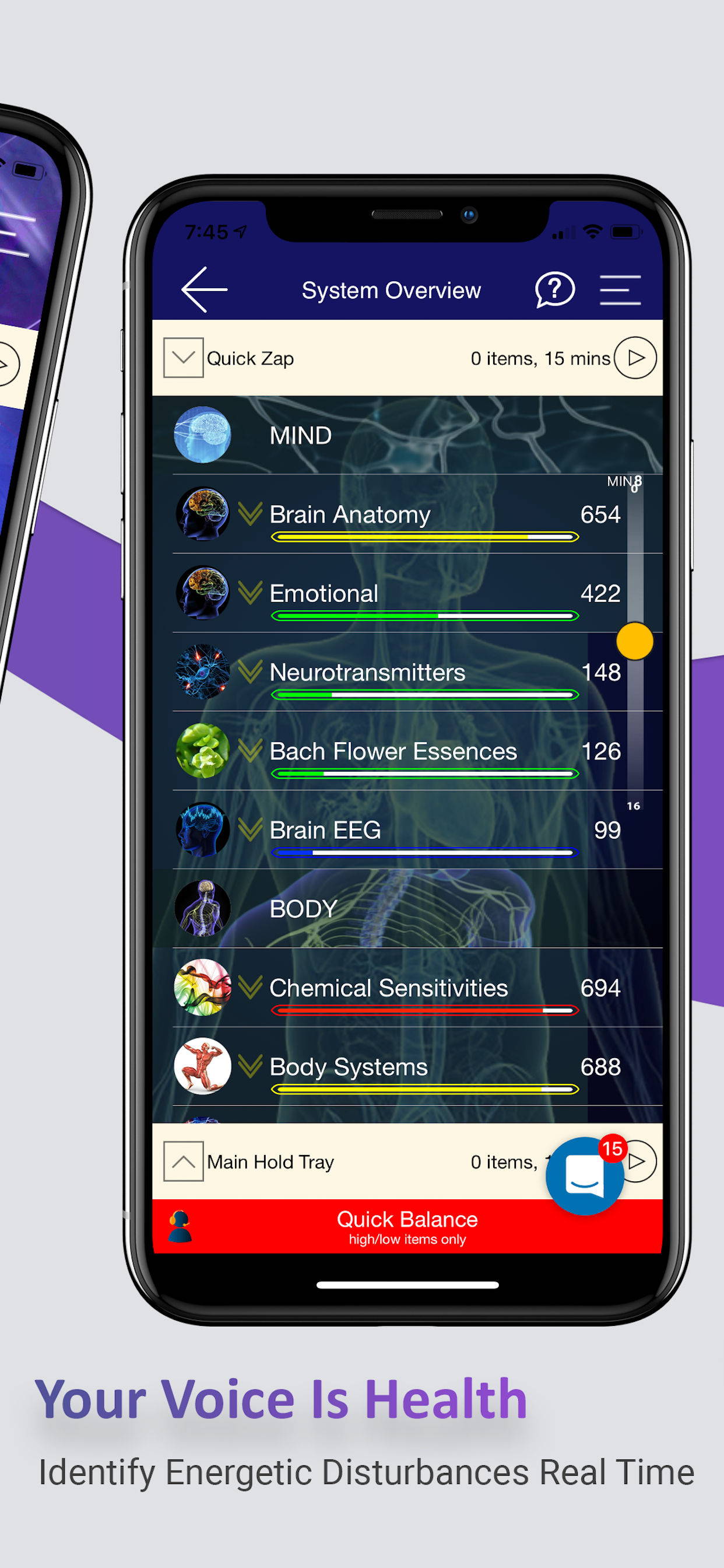 Genius Insight Mobile App
In a nutshell... The Genius App records your voice and then proceeds to analyze your voice looking for the dominant voice formants.

Your voice is then compared against a database of thousands of items ranging from herbs, emotions, vitamins and more. A high numerical value indicates a higher probability of disturbance.

Then select the items of concern and drag these into a balancing tray. Select the timer and generate the sound frequencies to help improve your bodies own innate healing ability.  

The Genius Insight Biofeedback App is the latest technological breakthrough in the field of Advanced Biofeedback & Bioresonance.

Combining a patented Voice Spectral Analysis together with a series of highly effective alternative healing modalities.

Designed to identify the imbalances in your body. Utilizes sound & electro-magnetic based frequencies to stimulate your bodies own innate healing ability.
---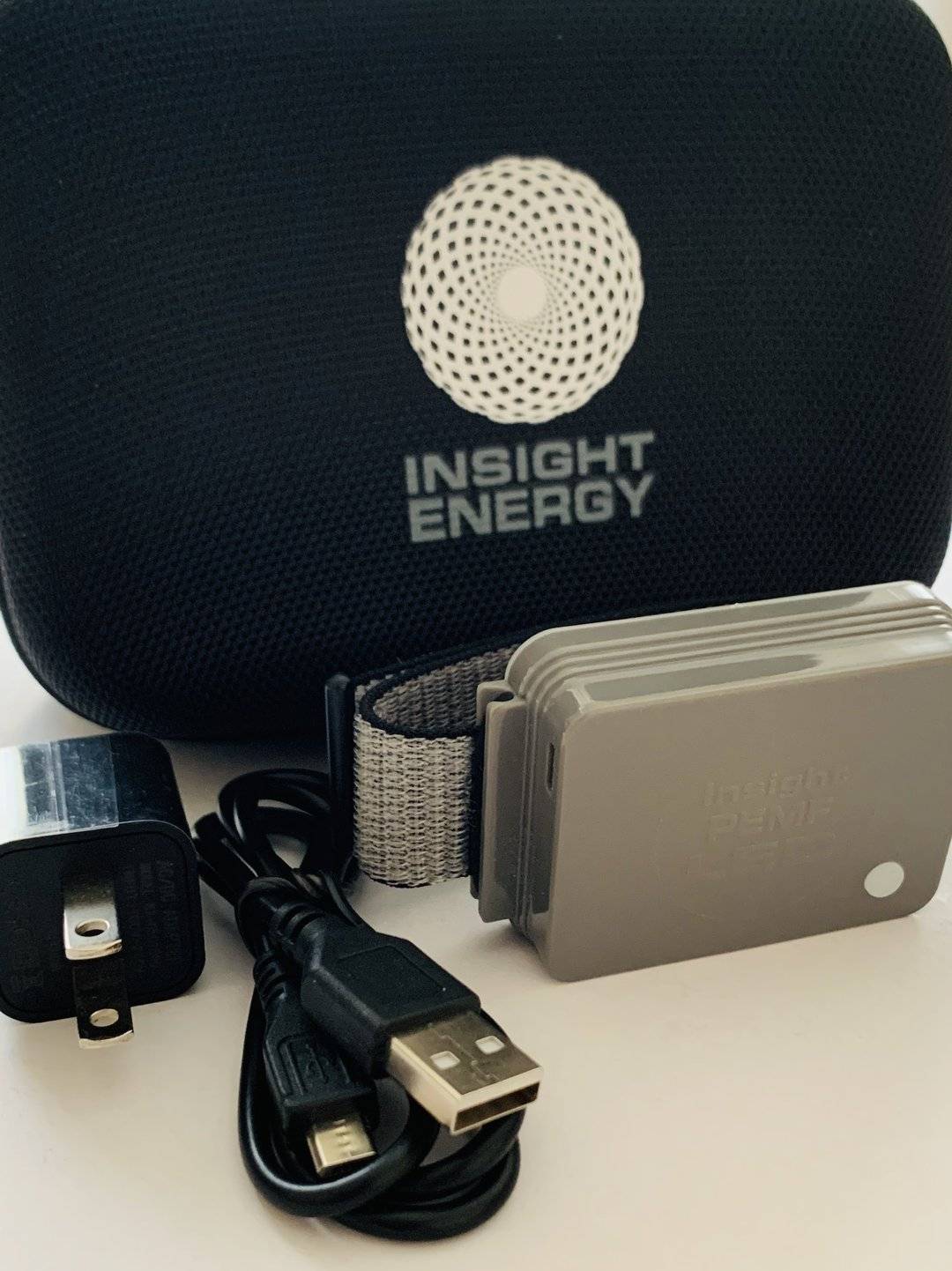 Our patented wearable PEMF | LED Technology connects to ALL of our mobile applications via Bluetooth to deliver a powerful LED and PEMF therapy.


Our wearable PEMF | LED connects to our mobile apps and converts the sound signals generated by the app into LED and PEMF.


Insight Wearable is the only product on planet earth to combine both Red & Infrared LED together with powerful Pulsed Electro-Magnetic Frequencies PEMF into a single wearable technology.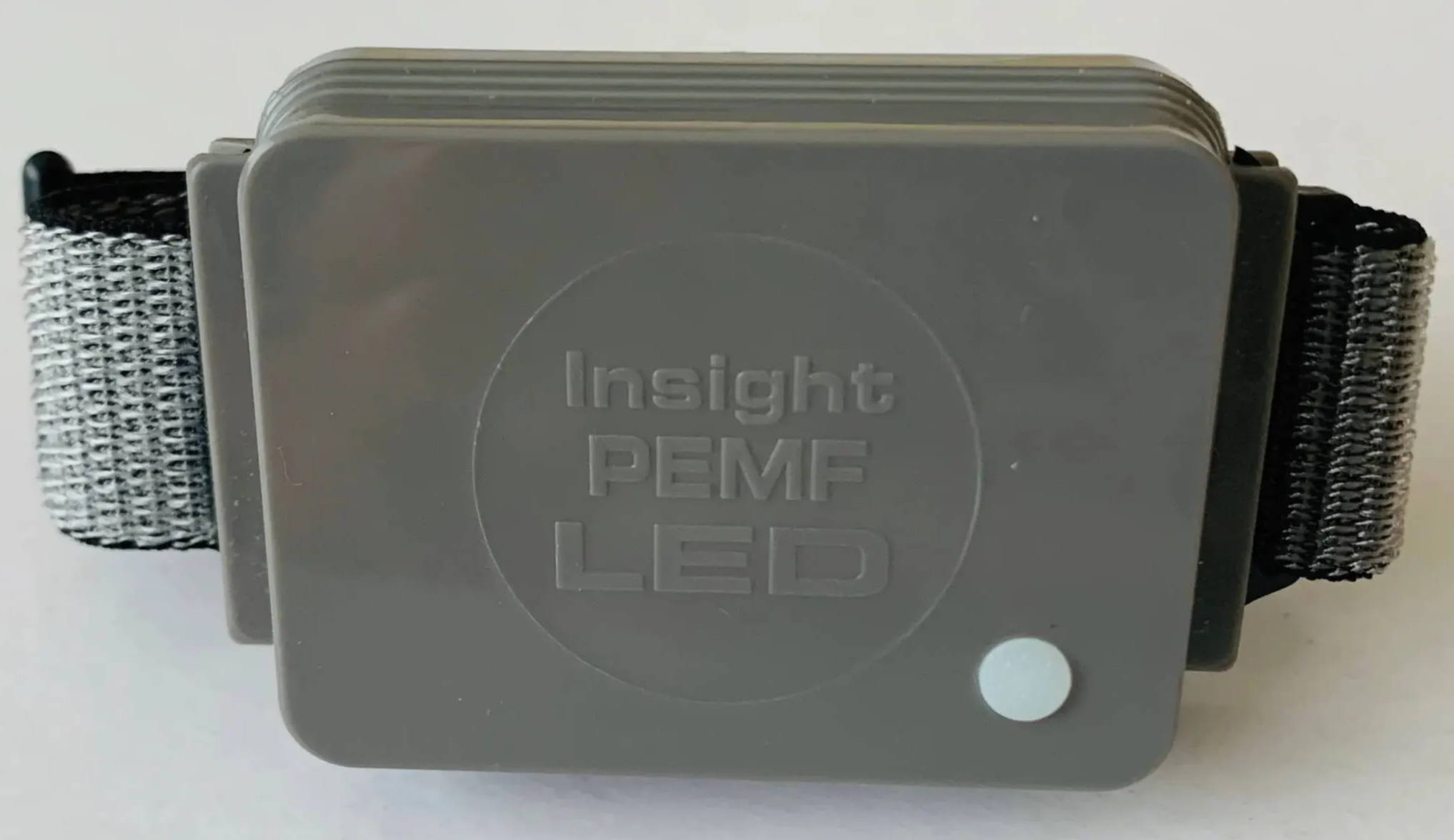 ---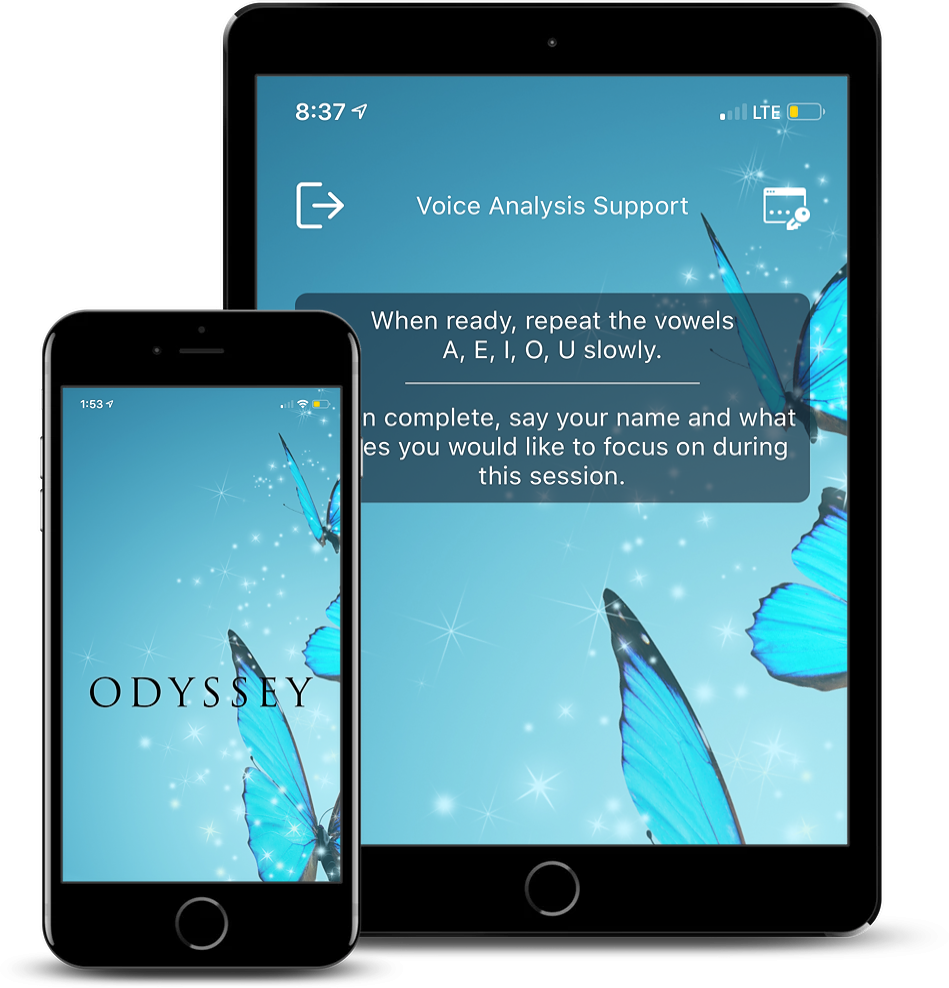 The Odyssey App is a very simple easy to use mobile application that analyzes your voice just like the Genius App.

However the functions and selection options are very easy and straightforward to chose from. The Genius App is designed as an analysis tool for practitioners to drill down deeper into the body to identify the root causes of the issues.

The Odyssey App is designed for quick easy and effective use and mitigation of harmful frequencies in the body.

A very easy, and efficient way to focus on the importance of self discovery and creating a better you!

Depending on what your voice scan discovers, select from over 25 bioresonance modules to improve your health.
---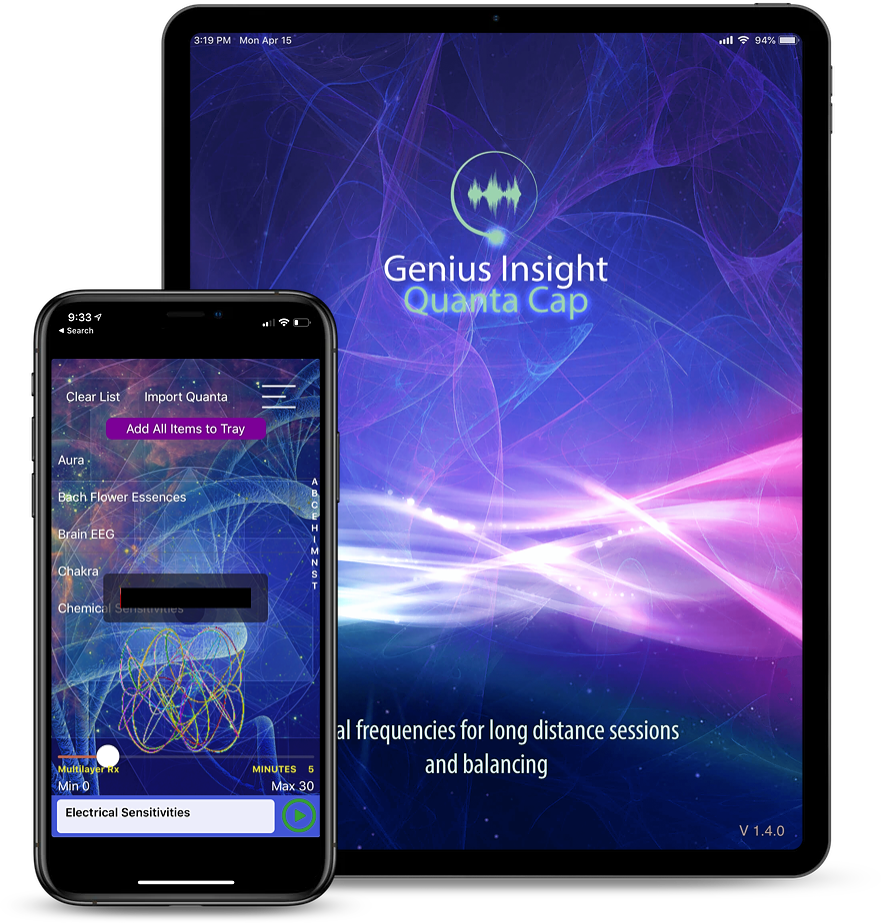 5 * Quanta Capsule App Included With This Package
Take your long distance sessions to another level with this app.

Sell or gift this app to each and every client so that they can receive a custom tailored set of Genius frequencies each and every week.

Every week, the frequencies will expire prompting your clients to schedule another long distance session to get a top up of new frequencies.

How Your Client Will Use The Quanta Capsule
Create a Quanta profile within the app
Upload their voice and image so the Genius practitioner (you) can import their voice for a remote analysis.
Genius practitioner runs the analysis and then exports a custom playlist to the Quanta user to run these frequencies on their own Quanta App.

Written by
an anonymous user
on
Customer Reviews
based on reviews
There are no customer reviews yet.
Thank you for submitting your review. Once it is approved, your review will show up in the list of reviews.
Submitting your review failed. Please try again.