Genius Biofeedback Affiliates
Financial Freedom Is Only A Click Away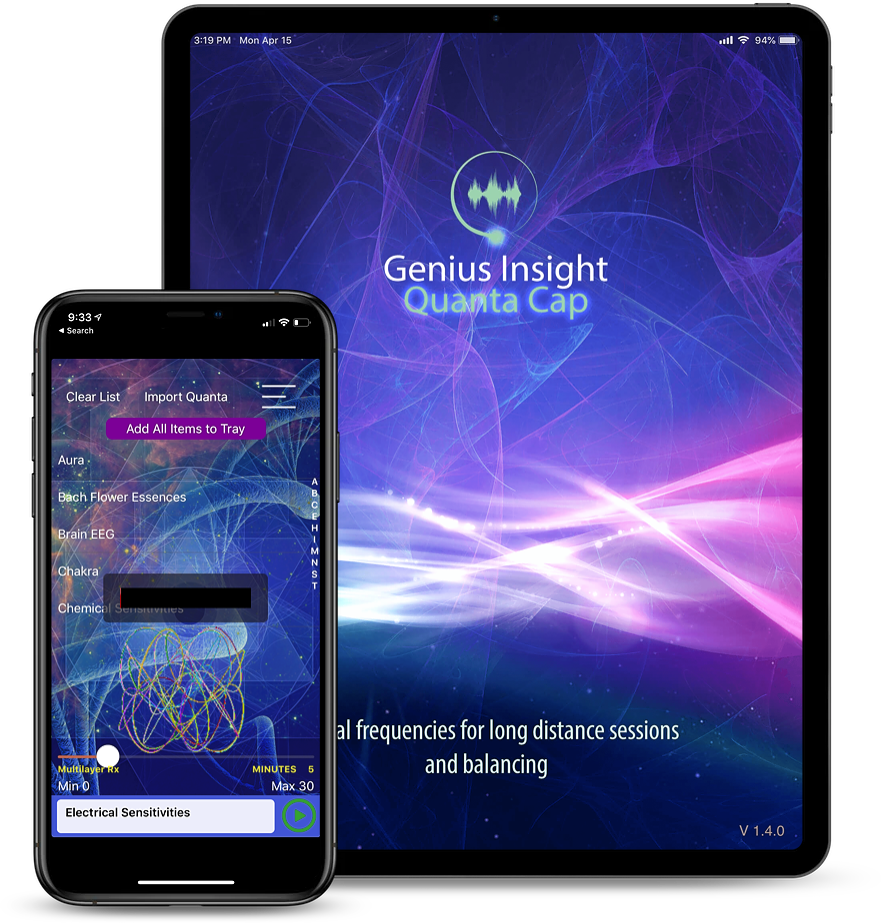 JOIN OUR EXCLUSIVE
GENIUS AMBASSADOR
PROGRAM
Dear Genius Insight Practitioner & Fellow Wellness Seeker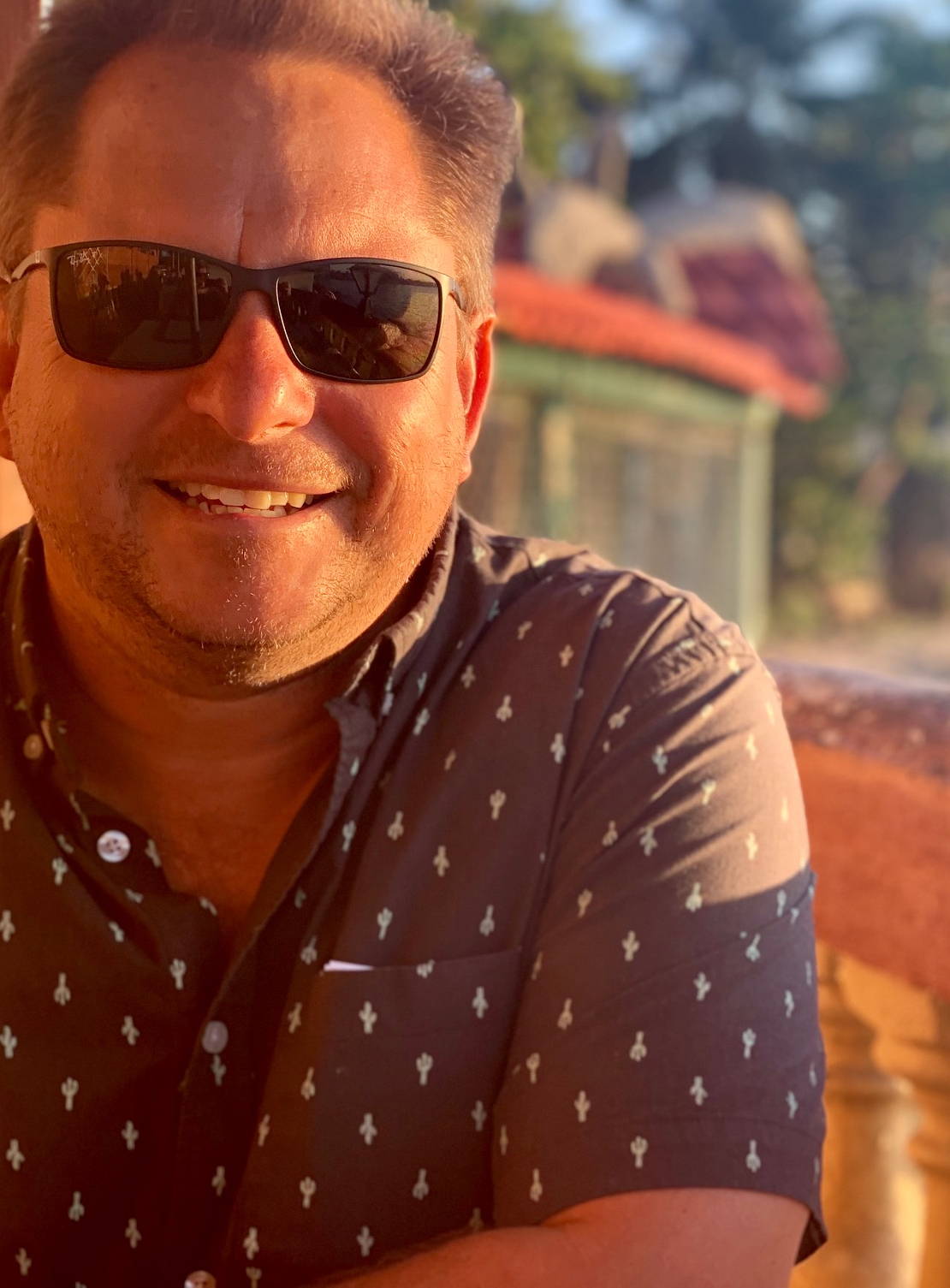 My name is Ryan Williams, the founder of Insight Health Apps and the Genius Insight App. I would like to personally invite you on a new and exciting journey. Something that I think will change the world, one frequency at a time while offering you the chance to gain financial freedom. Join us; as we challenge the old paradigm and create a new sense of health and wellness.

Thank you for visiting our website and wanting to learn about our new and exciting Genius Ambassador Program. Not only can you earn amazing commissions but also earn commissions off your downline while enjoying a great platform to market your Insight Quanta Capsule Business! All this and more for under $20 per month.
Call us insane but we want to support you and your business.
I LIKE TO CALL THIS A WIN ~ WIN
Over 35% of all adults are currently using a form of Alternative Medicine. This percentage increases every year! Research indicates adults are tired of allopathic medicine and want to take control of their own health.

The global complementary and alternative medicine market size was valued at USD 82.27 billion in 2020 and is expected to expand at a compound annual growth rate (CAGR) of 22.03% from 2021 to 2028.

Covid 19 and the subsequent insane profits generated have prompted adults to question the Big Pharma tactics and ethics. People are no longer supportive of these Big Pharma Instititutions and are seeking something better.
WHY JOIN OUR AMBASSADOR PROGRAM

REVOLUTIONIZING THE ALTERNATIVE MEDICINE MOBILE APP SPACE
We are the only company in the world offering Interactive Information Coded Biofeedback Mobile Apps. With our patented Voice Spectral Analysis algorithyms our apps can analyze your energy field using your voice.
Insight Health Apps have developed over 50 interactive biofeedback apps with a focus on energetic analysis and balancing using frequencies and energetic signatures.

Earn commissions on product price points from $2.99 to $7997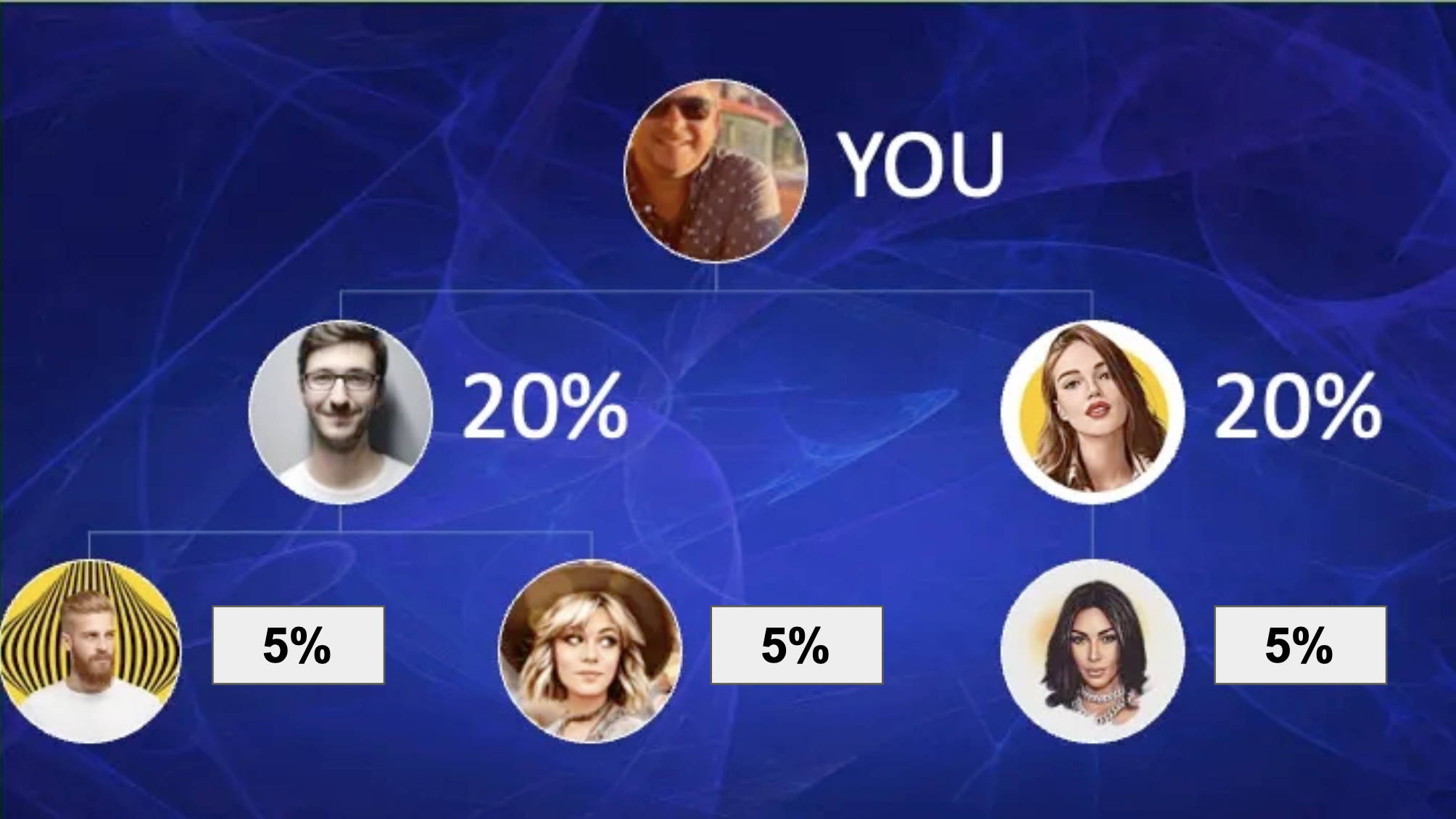 20% COMMISSIONS PAID FROM YOUR DIRECT WEBSITE SALES

5% OVER RIDE COMMISSIONS FROM YOUR IMMEDIATE DOWNLINE WHO HAVE A REPLICATED WEBSITE SOLUTION.

How Much Would You Pay For Your Own Website?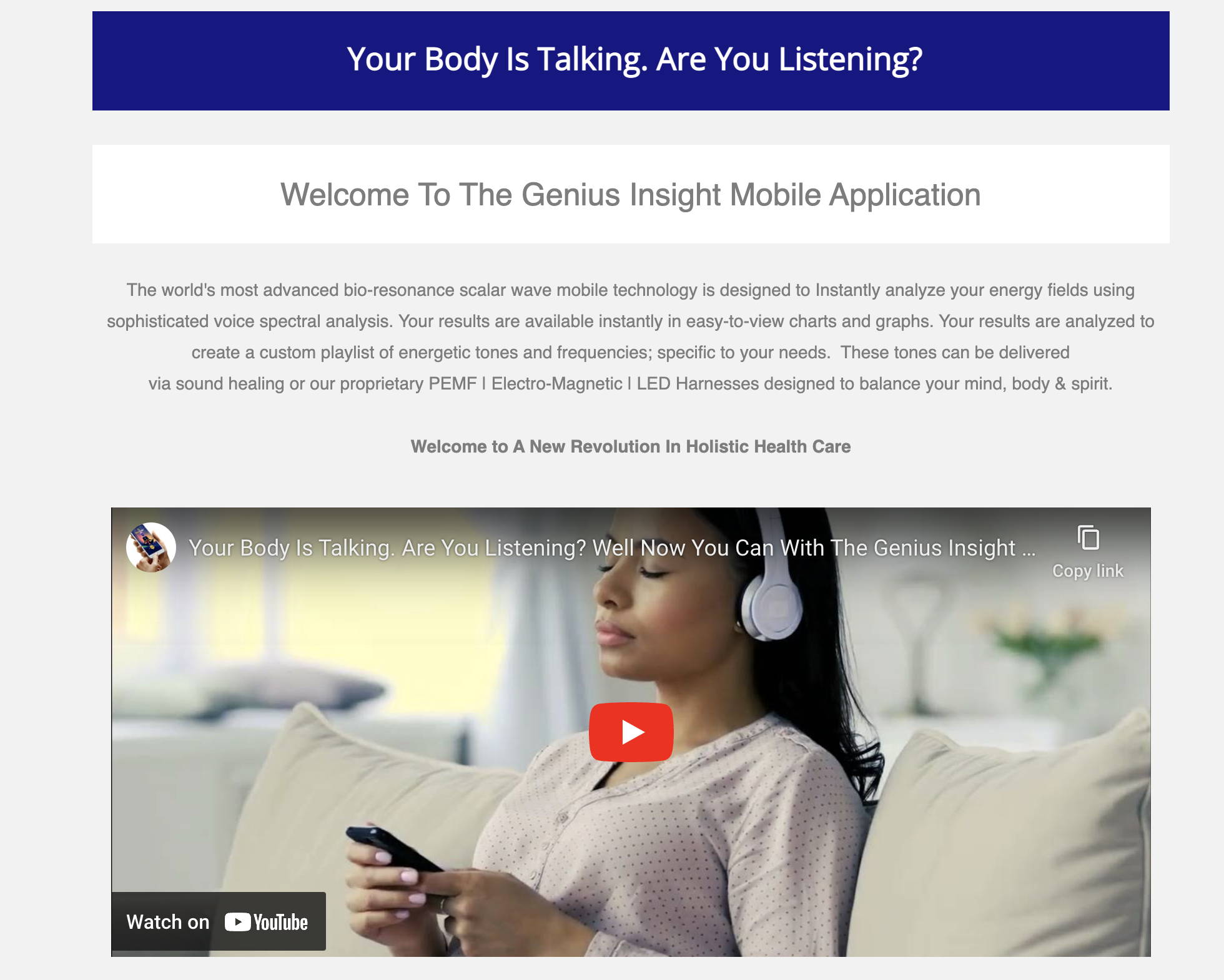 Join Our Exclusive Genius Ambassador Program
* YOUR LANDING PAGE IS DESIGNED TO ADVERTISE YOUR INSIGHT QUANTA CAPSULE BUSINESS. See an example here

* FREE landing page and e-commerce website to advertise GENIUS RELATED products and services
* Customize your landing page to advertise your products & services
* A complete ecommerce solution (people can buy products off your website)
* Earn 20% on your website sales. Sign up an ambassador with a replicated website and earn 5% from all their website sales.

* No credit card processing fees
* A complete back end management tool to manage your sales, customers and grow your business.
Affiliate Versus Ambassador Program
There are 2 ways you can generate income. Our simple affiliate program or the Genius Ambassador Program
* Sign up via Affiliately and earn 20% commissions for all affiliate sales.
* Once signed up, you generate a unique website link that you can share with friends and family.
* When a friend clicks on this link and makes a purchase withion 60 days of clicking on the link you will receive a 20% commission.
* You will have access to website banners and marketing materials that you can place on your own website, if you have one. If someone clicks on that link and purchases a propduct within 60 days, you will earn a 20% commission.
Genius Ambassador
Program
You get your own repliacted website and a decicated Landing Page that you can edit to suit your practice needs and specialities
* Sign up via www.GeniusBalancing.com and earn a 20% commission for all direct sales and a 5% over ride for all your immediate downline sales.
* When you create a user profile, you will be given your very own website friendly url link. Example click here
* Customize the content on this webpage and use this web page to promote your company, products and services.
* Now you have your own website page that you can send to your friends to learn more about Insight Health Apps products as well as your practice specialities.
* On your web page there is a link to the ecommerce web store. Any purchases made off this ecommerce website store, you will earn 20%.
* Anyone you recruit to join the Ambassador program earns you a further 5% sales on ALL their purchases. As long as you are both current with your monthly subscription fee.

* All this for only $14.99 per month