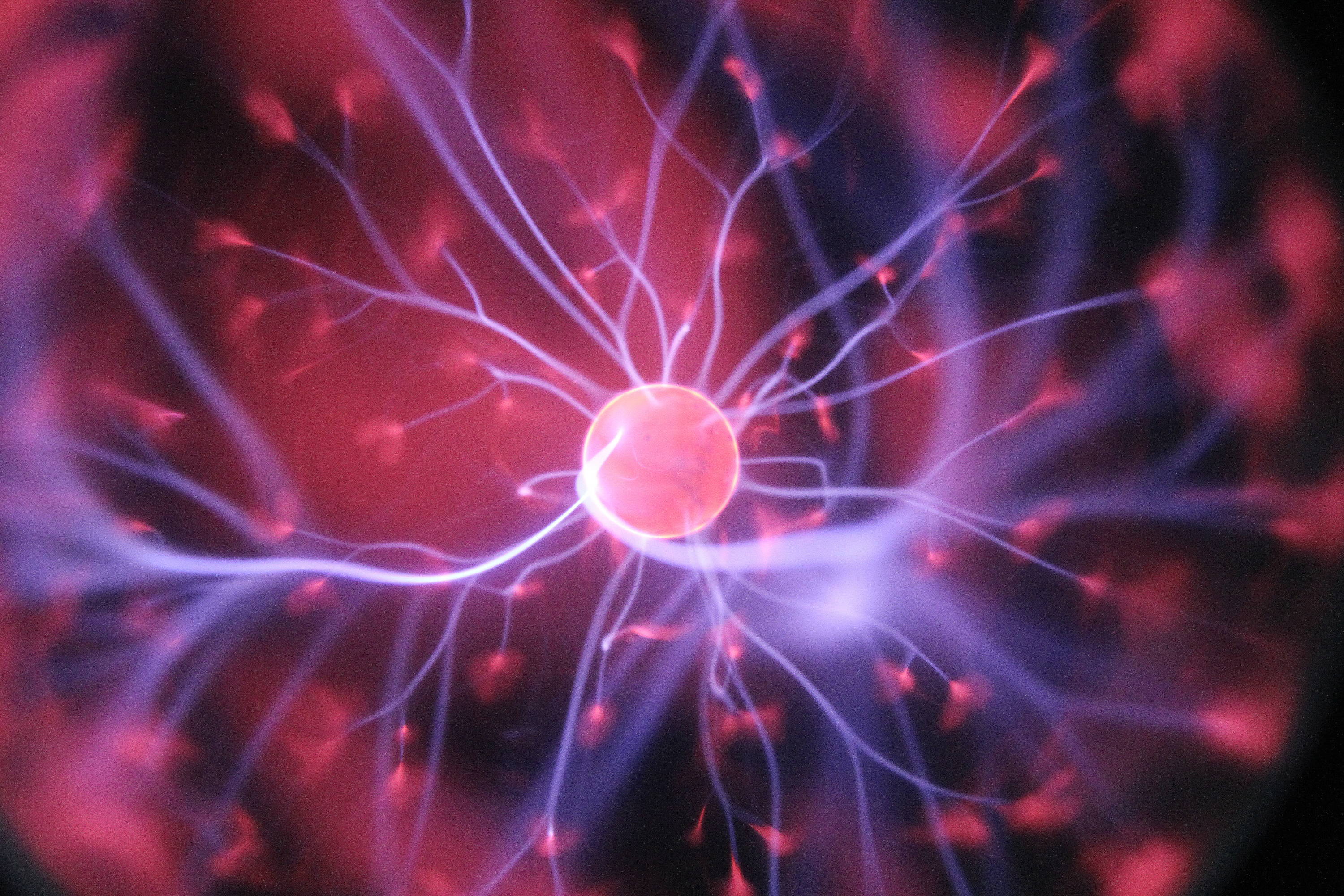 The Terrahertz Portable Wand Generates Resonant Frequencies Within The Same Frequency Range As Cells In The Body Generating Millions Of Vibrations Per Second.
What Can Terrahertz Do For Me?
One Terrahertz Session Is Equivalent To:
Activate & Repair Cells

10 Acupuncture Sessions

Unblocks Meridians

20 Cupping Sessions

Detoxes Lymphatic System

30 Gua Sha Sessions

Removes Water Retention

40 Hrs of massage

Improves Microcirculation

EXPLORE OUR TERAHERTZ WONDER WANDS PRODUCT LINE
GET THIS SPECIAL QUANTUM MAGIC BOX AND TERAHERTZ WAND COMBO DEAL
Get 2 Terahertz Wands & The Premier Quantum Magic Box For One Very Low Price.
Share | Rent | Lease Your Extra Wands
Help Your Friends & Family
Never Be Without Your Wands
Terahertz 6.0 Wand Delivers 750 Watts of Power
Terahertz 7.0 Wand Delivers 1000 Watts of Power
Quantum Magic Box is a major upgrade from the Terahertz wands and includes hot & cold, red & blue and with a built in Quantum Microchip for better performance.

GET THIS QUANTUM MAGIC BOX SPECIAL DEAL
5 Quantum Chips. 5 Times The Energy Output.
Terahertz Chip | Quantum Chip | Optical Quartz | Negative Ion | Blue Light Therapy | Red Light Therapy
Fully customizable Red & Blue Light
Fully Customizable Hot & Cold Air
The Magic Box contains 5 quantum frequency modulation resonating chips. These act like an oscillator to create a more condensed vibration.
The Quantum chip uses an element based on a quantum frequency modulation resonator. When the vibration frequencies of two objects are close, resonance will occur.
Alternates between hot and cold air for optimal performance and delivery.
Power Usage:
High Setting 550W, Low Setting 400W, Cool Setting 90W
Quantum Energy Chip, Terahertz Chip, Cool Fan
Warm Fan, Hot Fan, Red Light, Blue Light

PREMIER PRO 1260 WATTS TERAHERTZ WAND
Terahertz

Blue Lights

Negative Ion

Warm Air Functionality
- Higher power to increase the long-wave infrared frequencies.
- Stronger blue light
- Thermal cutoff protection.
- Quartz crystal tube is extended to 17.3cm which enhances the Terahertz frequencies.
- Twisted switch design on the end of the device to prevent the device from being turned on by accidentally pushing the button.
- Double-layer protective net on the rear air intake to prevent clogging of dust and hair.
- New lock connecting design to prevent the crystal tube fall apart and causing breakage.

1000 WATTS TERAHERTZ WAND
 Higher rated power 1000W to increase long-wave infrared frequency (Model 6.0 is 750W).

Stronger blue light projected.

Thermal cutoff protection.

Quartz crystal tube is extended to 17.3cm (Model 6.0 is 12.3cm), which would enhance Terahertz frequencies.

Twisted switch design on the end of the device to prevent the device from being turned on by accidentally pushing the button.

Double-layer protective net on the rear air intake to prevent clogging of dust and hair.

New lock connecting design to prevent the crystal tube fall apart and causing breakage.

4 Infrared Lights
3 Temperature Settings
Low cool, high cool, and high heat
1st Setting: High speed and low heat 38.5 degrees Celcius
2nd Setting: Low Speed and low heat 36.5 degrees Celcius
3rd Setting: High speed and high heat, 50 degrees Celcius
12 Month Warranty

HOW DOES THE TERRAHERTZ WORK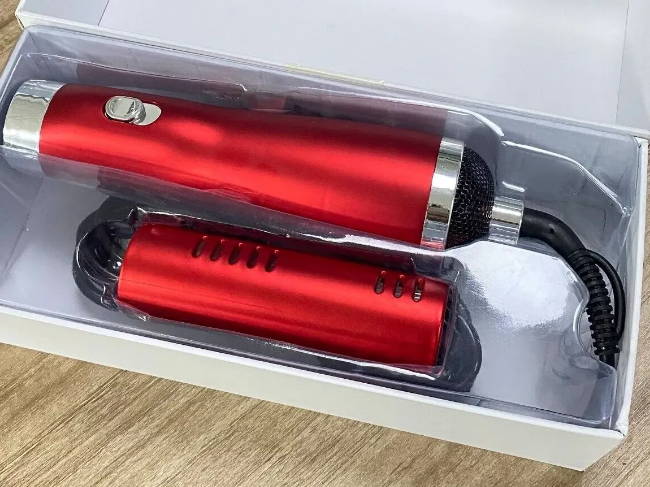 Current is passed through a coiled Nichrome element creating both infrared and radiant heat.

As infrared waves passes through the optical grade quartz crystal electrons begin to vibrate.

With no impurities the optical quartz tubes vibration generates terrahertz frequencies.

As terrahertz frequencies are generated convection currents force the radiant air from the fused quartz tube.

When the Wand is pointed towards the body non ionizing frequencies are delivered directly through the skin.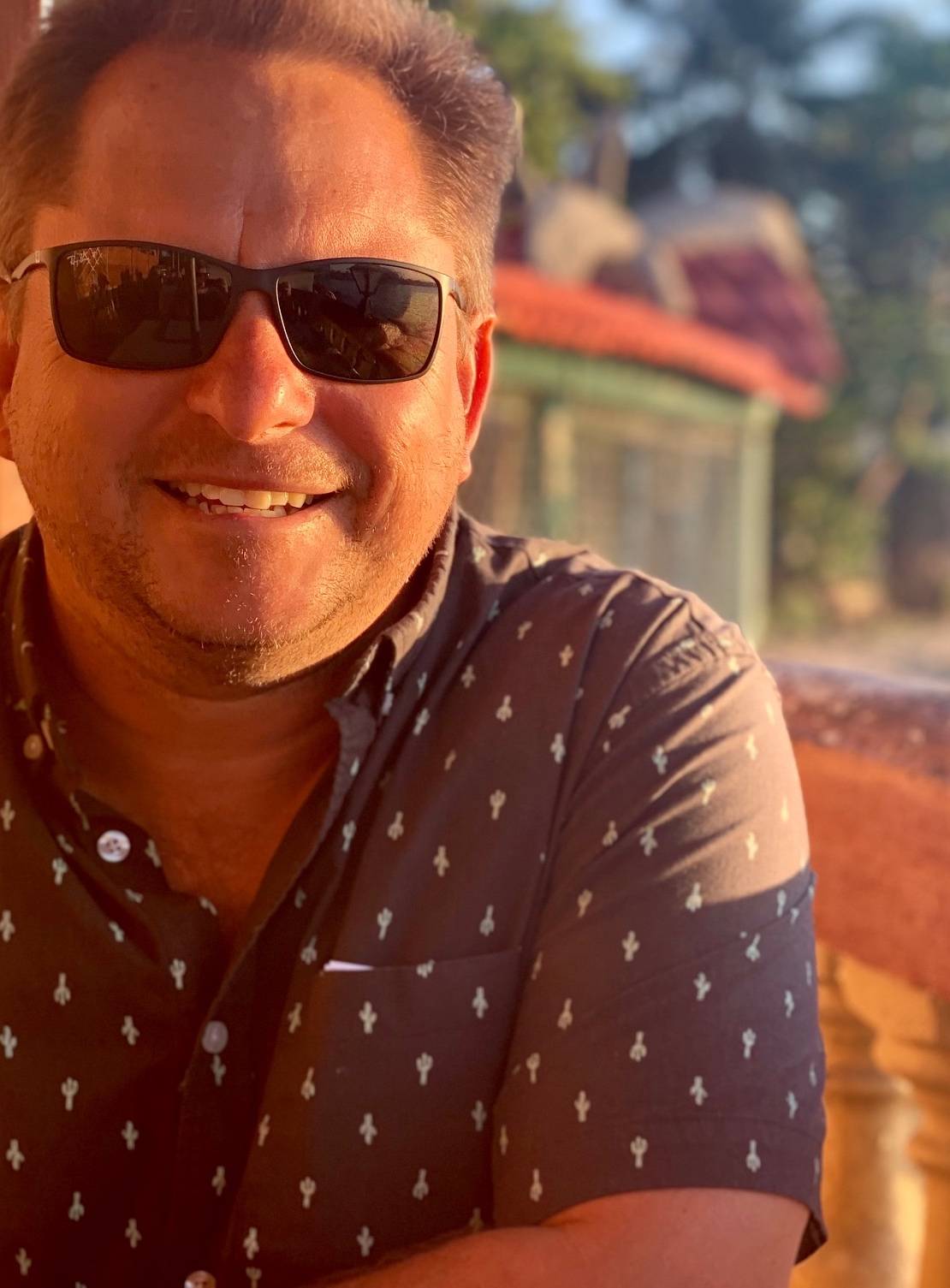 A Personal Message From Ryan Williams, CEO Insight Health Apps
It is no secret that my passion is sourcing and developing new and exciting bio-energetic products. So, when I heard about the Terawand I was excited. My first thought was how we could incorporate this hardware into our Information Coded Biofeedback Apps. Attaching the Genius App and using the Terahertz Wand as a delivery system well sounded amazing to me. Sadly, after some back and forth, this was just not feasible. I then reached out to the MLM Company Prife about customizing software to integrate with their Terahertz wands. As expected, no response.
Nonetheless, we are excited about this product in terms of the ease of use and the initial results experienced. I realize that there is a lot of confusion in the industry as to which Terawand is legit and which Terawand is fake. Honestly speaking; this really saddens me. There is no such thing as a "fake" Terawand. This is just marketing hype and fake news.
Developing hardware components is not rocket science like developing software with algorithms and mathematical equations. There is no real "secret sauce" like you find in software development. What makes our Genius App so great is the "secret sauce" in terms of how we analyze data and how we generate complex wave patterns. This is software and source code. When it comes to hardware, there really is no secret ingredient. So in my humble opinion people making claims about "fake products" and such are really just trying to protect their source of income. I completely respect that.
From my initial research, I gather that Prife was the original equipment manufacturer and as such has enjoyed wonderful success marketing its product lines within the MLM community. As to be expected there was some management fallout and hence the proliferation of different companies who now sell the Terawands.

We have partnered with a Terawand company that has all the certification and manufacturing certifications required and also stands behind their product with a 1-year warranty. As a company, we have never been a fan of MLM from a corporate perspective. And as such, it was our decision to source a product that would not inflate the price point to subsidize the MLM levels. Yes, we offer an affiliate program but not a multi-layered MLM type of setup.
In summary, we think Prife has done a great job at bringing awareness to a new modality.
Give yourself a blow. Try the Terawand. If it works for you then great! If not, take advantage of the 30-day money back guarantee.

Thanks for reading
Sincerely,
Ryan Williams
INTERNATIONAL CERTIFICATIONS & QUALITY CONTROL
30 DAY MONEY BACK GUARANTEE | 1 YEAR WARRANTY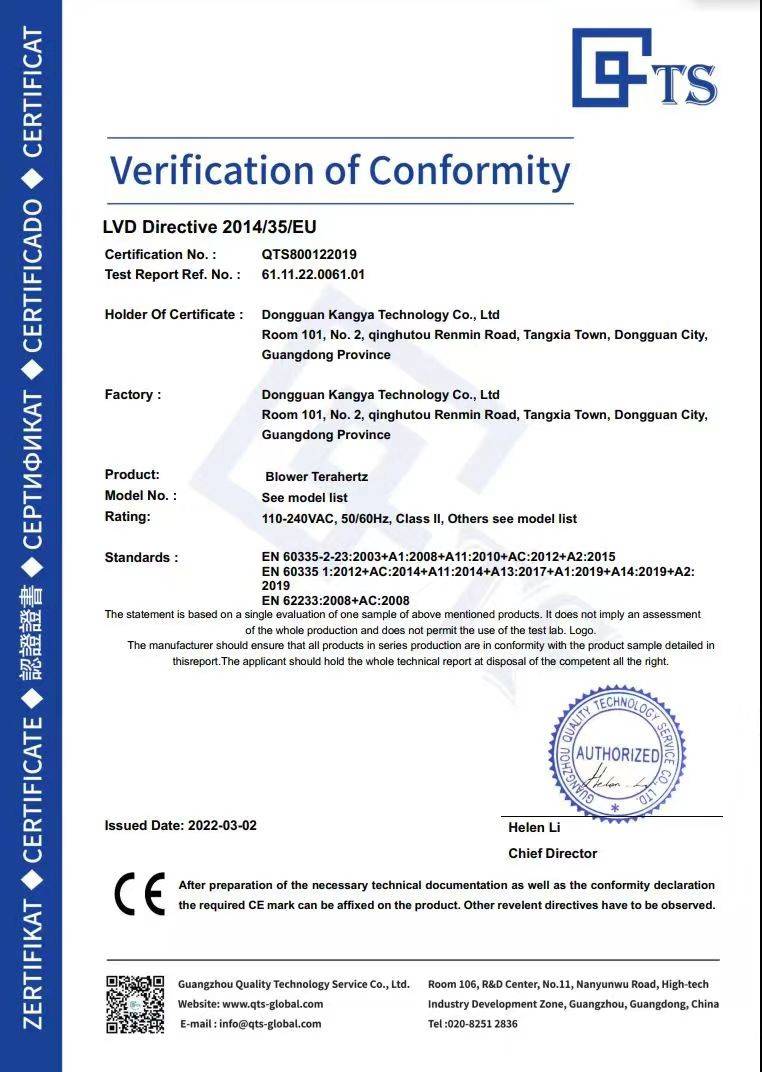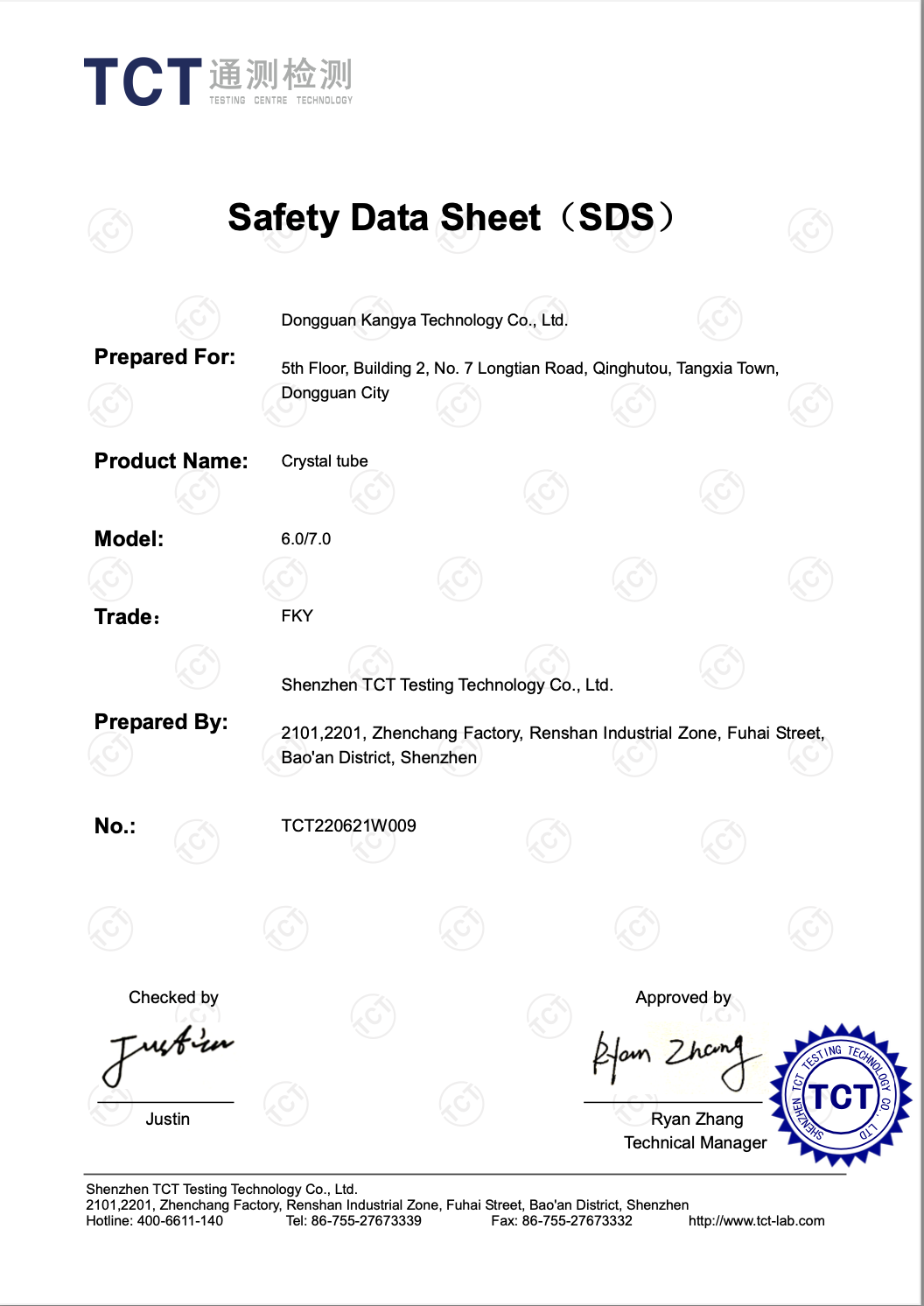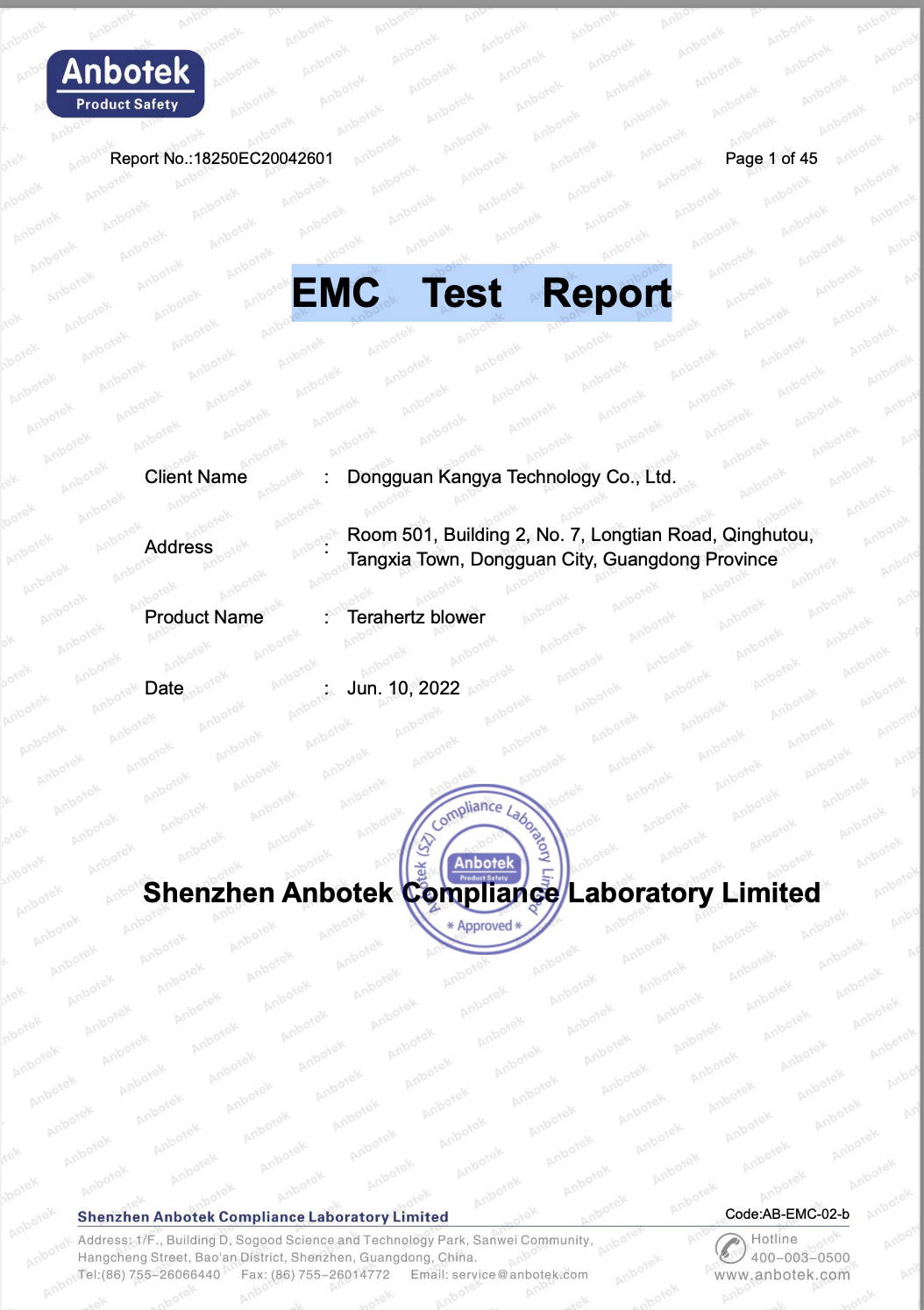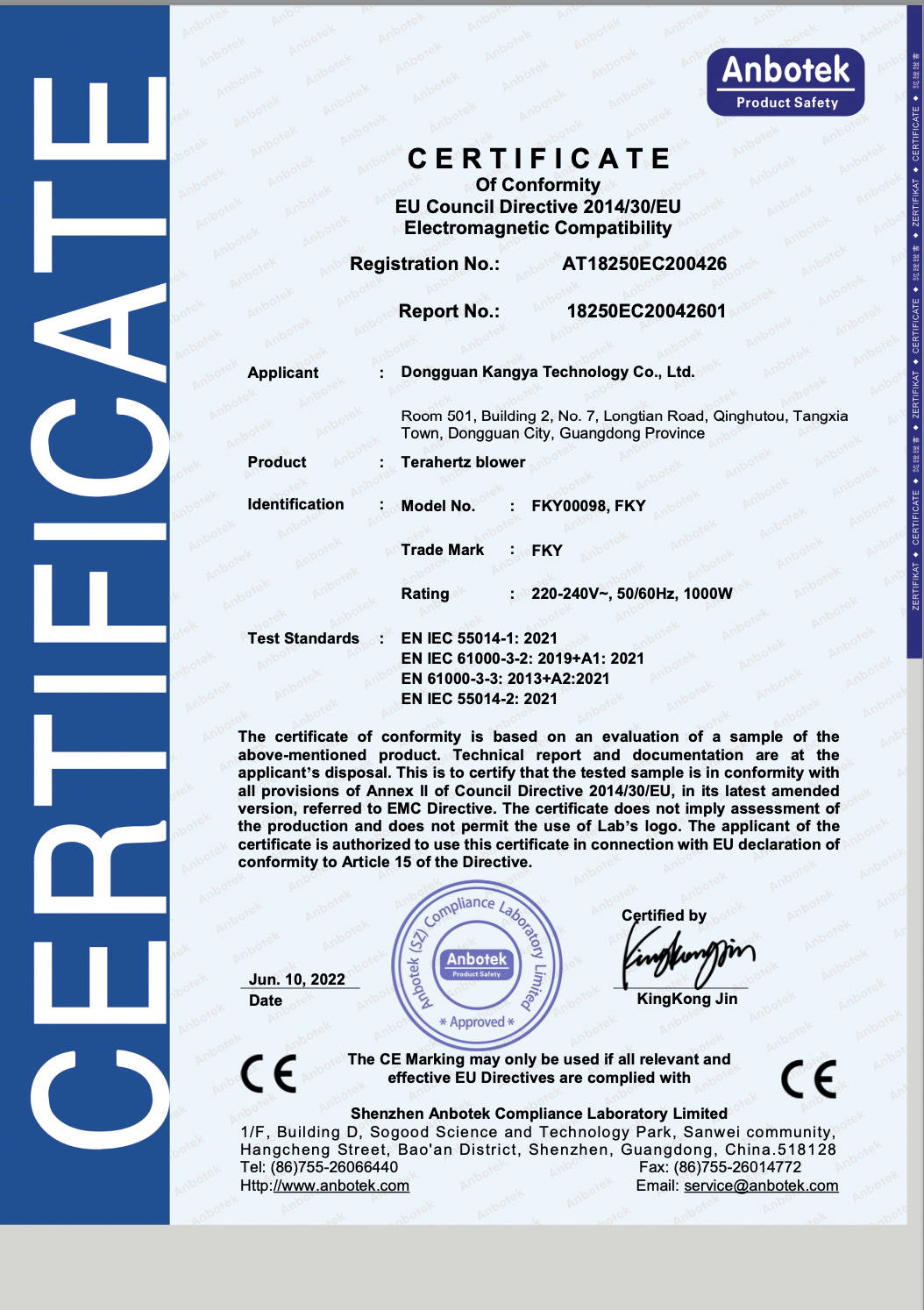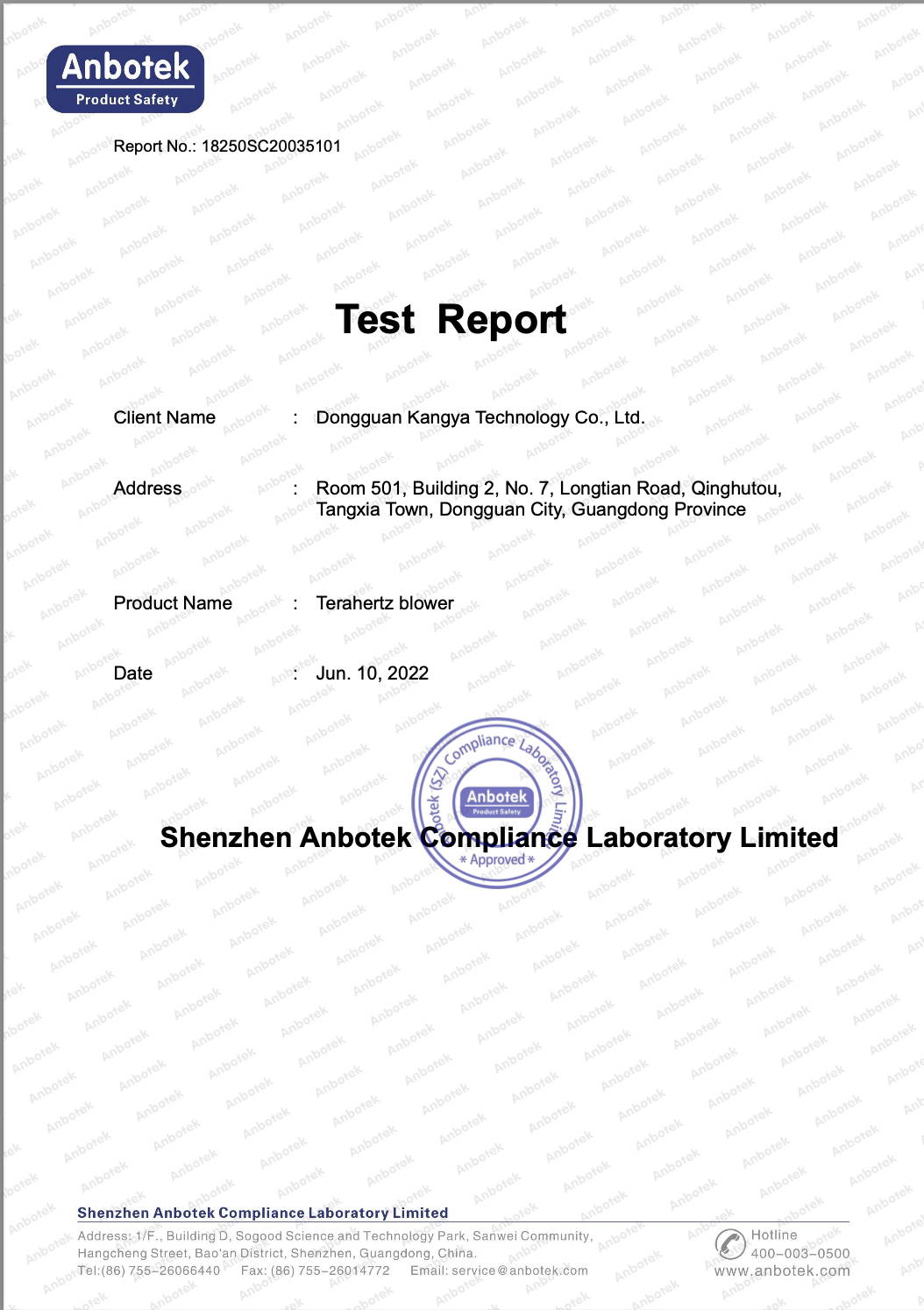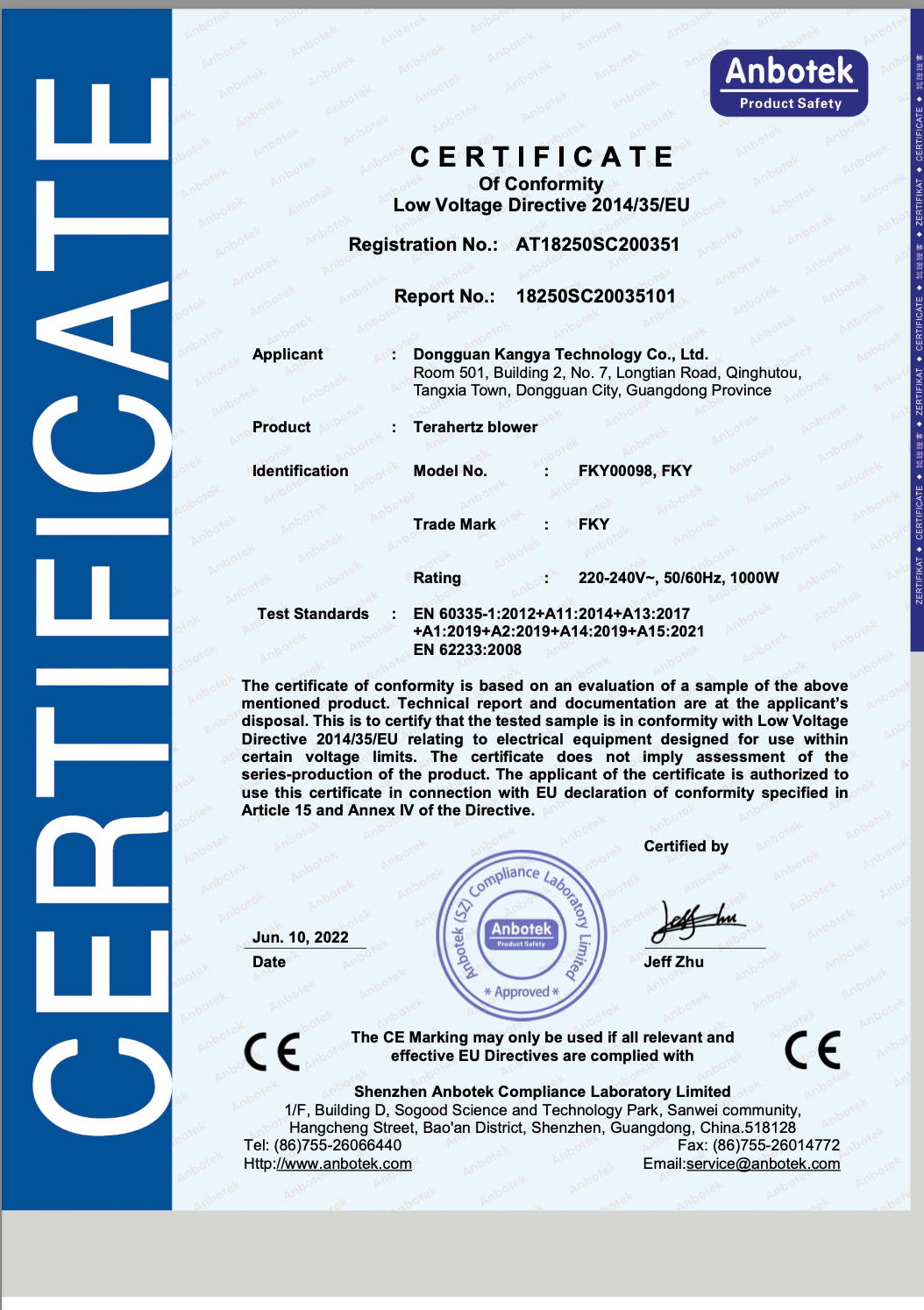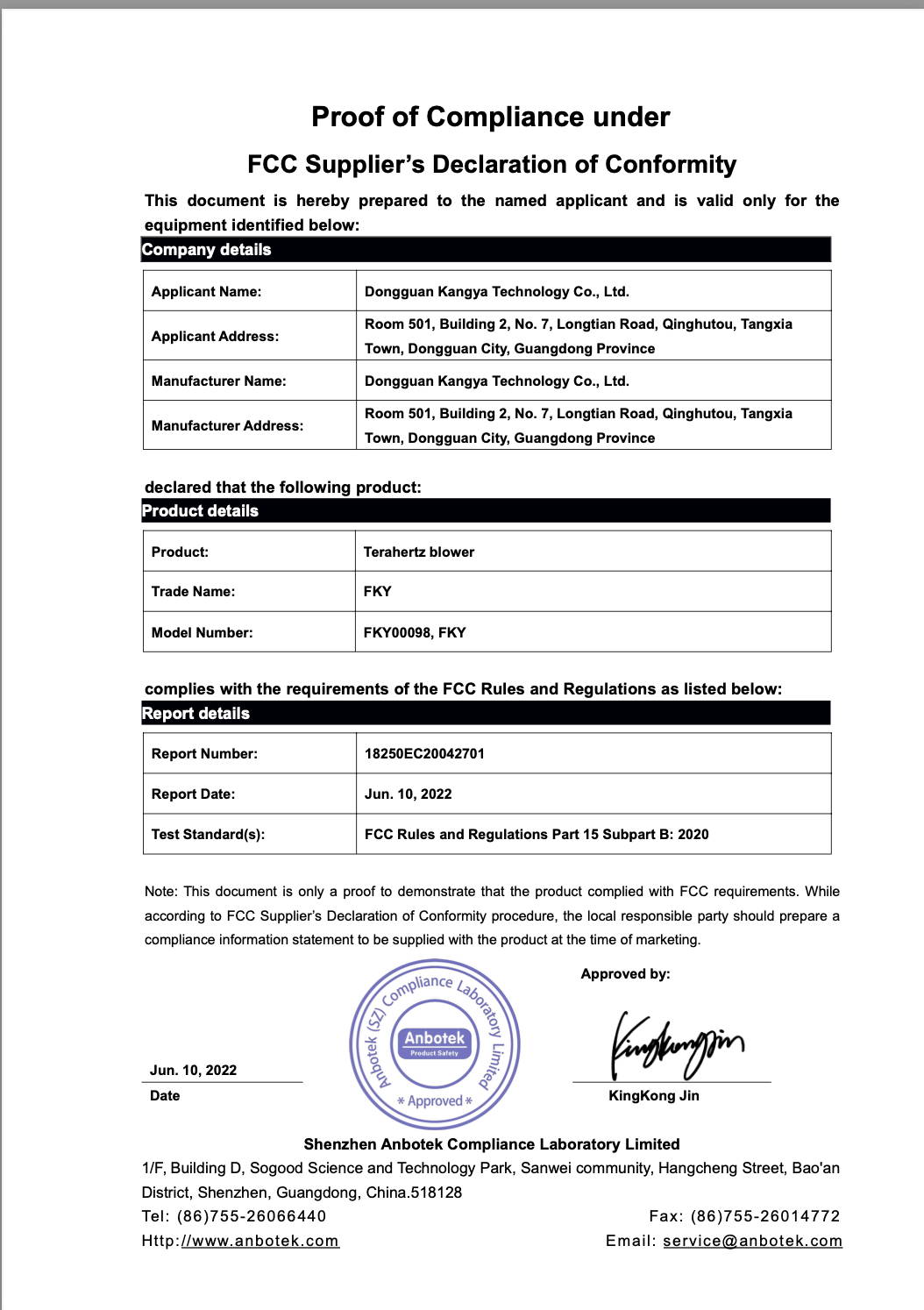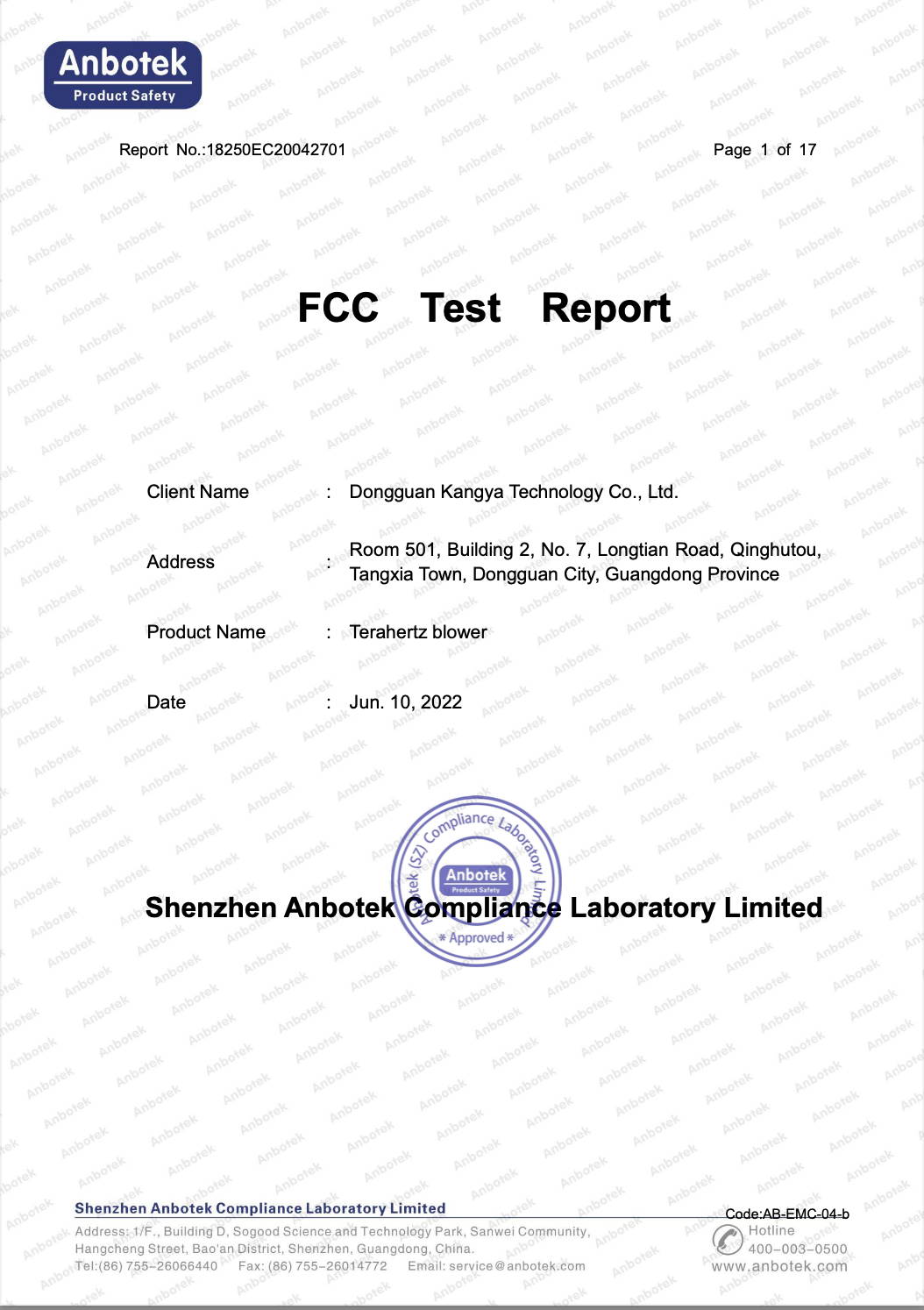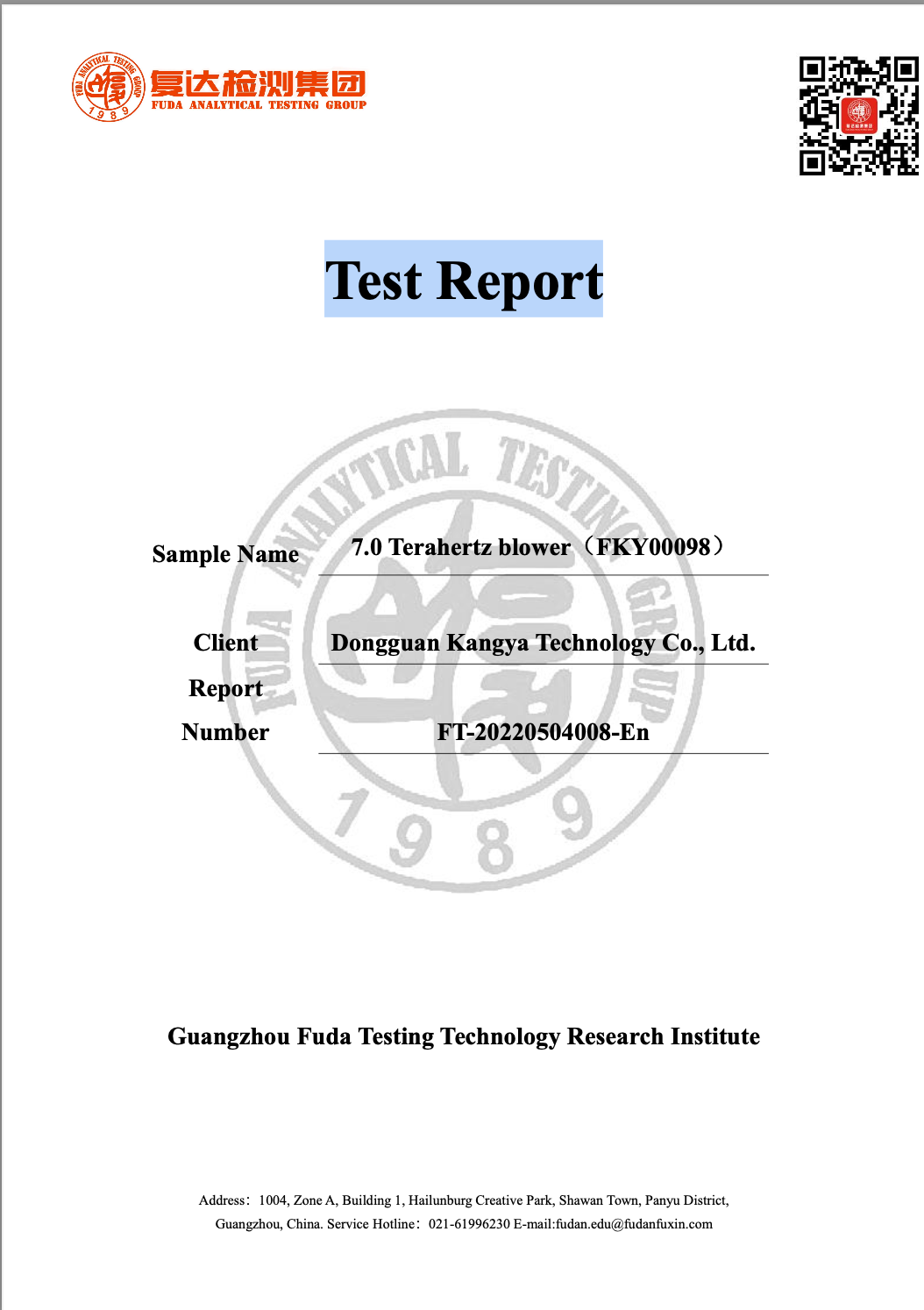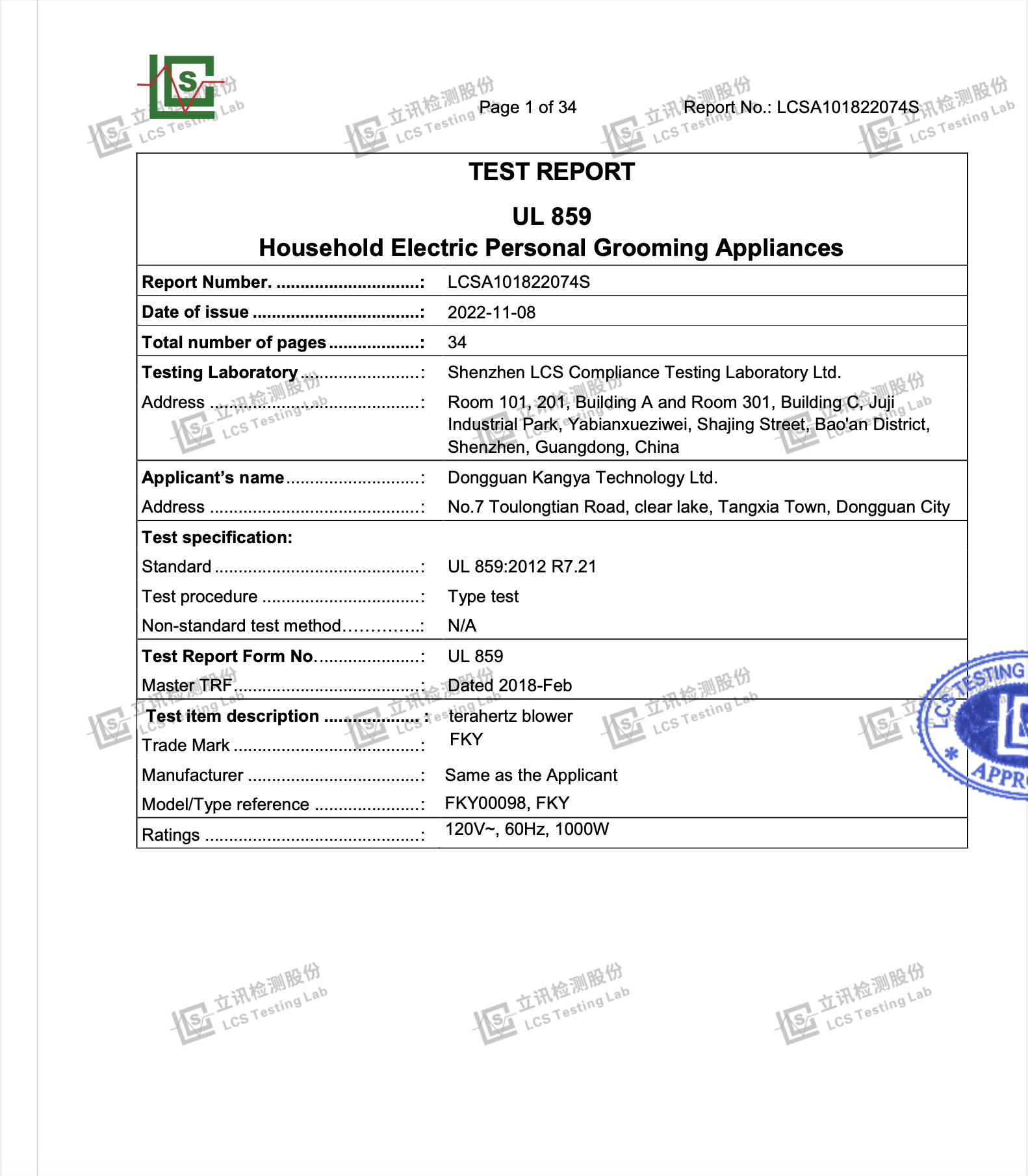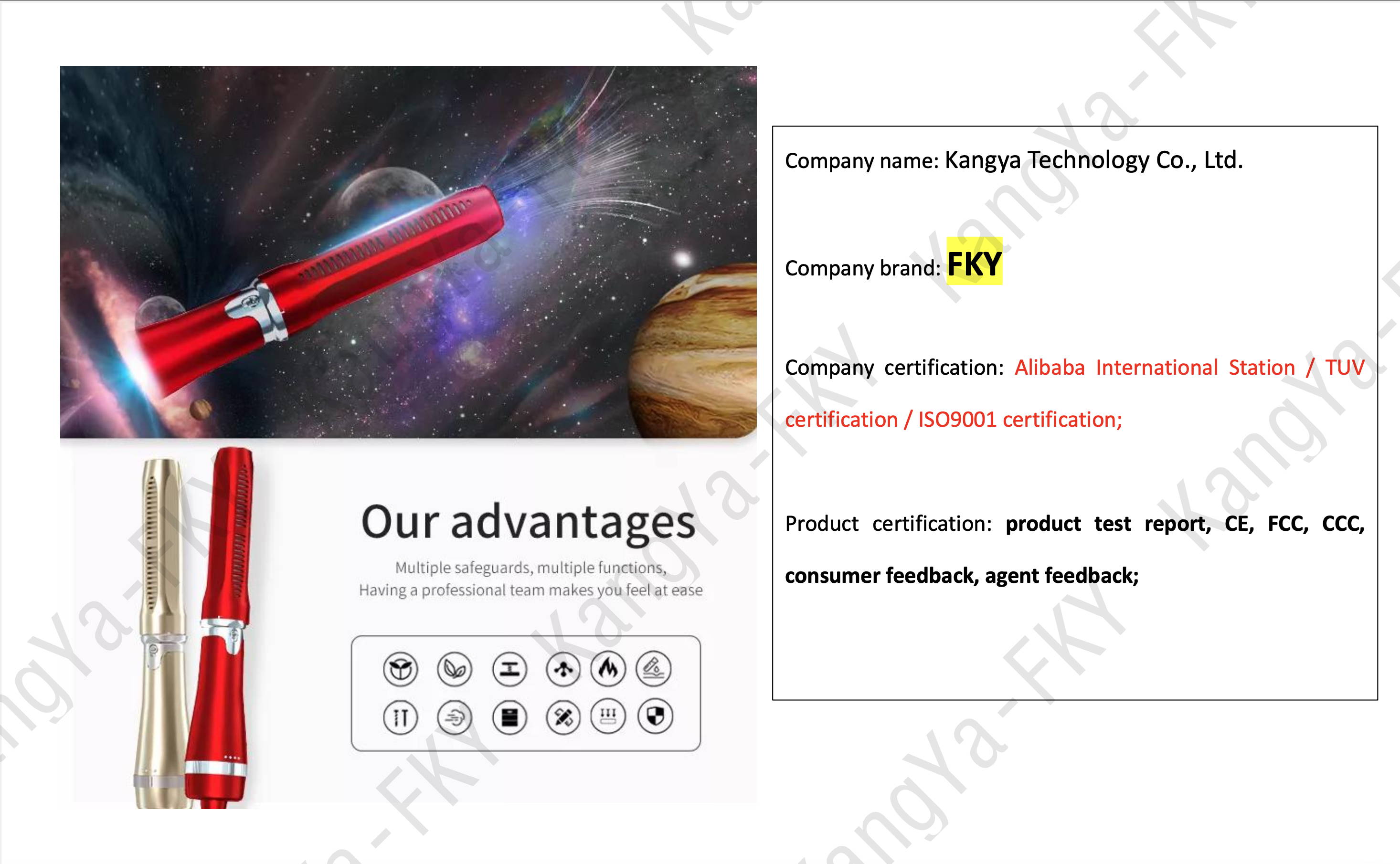 FREQUENTLY ASKED QUESTIONS FAQ'S
What Is The Return Policy?
There is a 30 day no questions asked money back guarantee.
1 year Warranty from date of purchase
Is This An MLM Opportunity?
Our Terahertz wands are not based upon any type of MLM set up. We do however have an affiliate referral program
Is This The Same Product As The MLM Prife Company?
There Are Many Different Manufacturers of Terahertz Products. We Felt Better Supported Using A Different Supplier As We Are Not An MLM Based Company.
I heard about fake terahertz wands?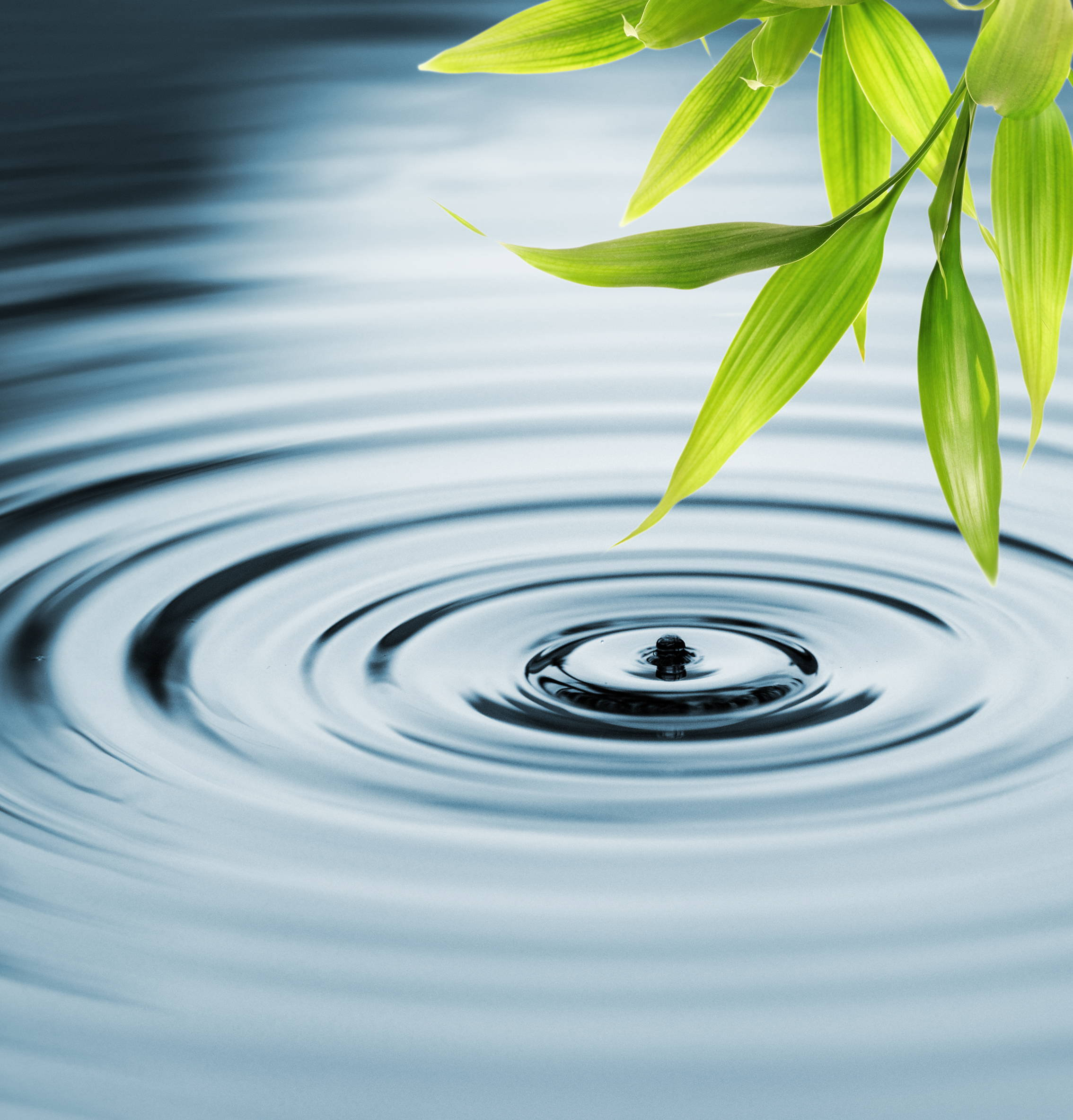 EDUCATIONAL VIDEOS FROM VARIOUS SOURCES
Disclaimer: The videos below may or may not promote or endorse another Terahertz product line. However, the science and fundamentals remain the same.