Water Harmonizer Free Download Trial
Infusing your drinking water with the "lost" Ancient Solfeggio Healing Tones & Kaleidoscopic Fractal Animations restructures & reorganizes the water molecules, creating a better water crystal, resulting in a better smoother tasting water.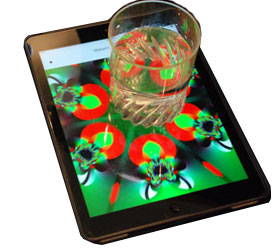 Simply place your glass of water on or near your mobile device for 3 minutes to allow the Ancient Healing Solfeggio Tones and Kaleidoscopic Fractal Animations restructure your water; making it taste well ...... smoother
PROOF THAT WORDS, THOUGHTS, SOUNDS & EVEN YOUR CONSCIOUSNESS CAN CHANGE THE MOLECULAR STRUCTURE OF WATER
Get Your FREE Water Harmonizer App & Taste The Difference Today
Restructures Water Molecules using healing sound and visual effects for a better, smoother tasting water
"This app generates audible Solfeggio Tones and Kaleidoscopic Fractal Healing Animations using recursive mathematical principles. A combination of these 2 powerful healing principles, can restructure liquids especially water"
You will taste the difference in the water you drink!
A healthy body is a healthy mind
 Our bodies are over 65% water
 Improve your concentration
 Improve your digestion
  Better tasting water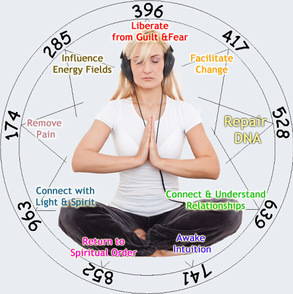 Solfeggio frequencies were sound frequencies used in Gregorian chants. One of which was the great hymn of St. John the Baptist. The special tones of the Solfeggio frequency were used to unite man with his maker. They did this by undoing all the conditions and conditioning that caused separation from the source, be it physical, mental, or spiritual.
Sound is a vibration of air whilst vibrations in the energetic field are primal and so affect everything because, as the physics and metaphysics agree, absolutely everything including mankind is vibrating energy.
These are the Solfeggio frequencies:
UT – 396 Hz – Liberating Guilt and Fear
RE – 417 Hz – Undoing Situations and Facilitating Change
MI – 528 Hz – Transformation and Miracles (DNA Repair)
This is the exact frequency used by genetic biochemists to repair broken DNA!
FA – 639 Hz – Connecting/Relationships
SOL – 741 Hz – Awakening Intuition
LA – 852 Hz – Returning to Spiritual Order
Kaleidoscopic Fractal Animations
Creation of fractal energy is a process of weaving threads between energy and matter. The purpose of creating energy fractals is to materialize the energies of our aspirations, wants and needs of the physical, emotional and spiritual levels
Fractal energy penetrates much deeper into the being than we could possibly imagine. Every fractal in itself has some energy effect, just like any color or a picture on the wall has.
Fractals are a form of holographic healing, working simultaneously on the mental, physical, emotional & spiritual plains that aids in the transformation of your physical body and consciousness.
Considered a scientific expression, fractals may inspire a greater spiritual awareness and an opportunity to genuinely transform your life.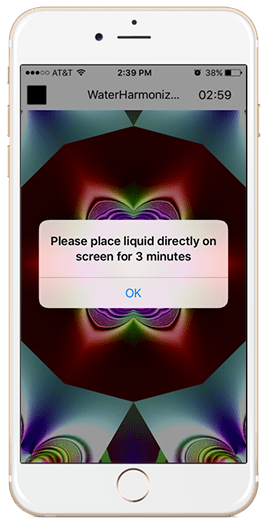 Check...Check...and Check
iOS and Android compatible
 Experience the healing power of Solfeggio Healing Tones
 Feel the impact of fractal images
  Immerse yourself with healing animations
 Enjoy a better tasting water
DOWNLOAD YOUR FREE TRIAL TODAY


FOOD AND FRACTALS: IS THERE A LINK?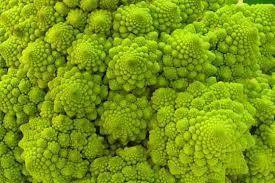 The human brain loves patterns. From dizzying mandalas to ancient stained glass windows, fractals have fascinated us since ancient times. Food and fractals have a peculiar link. Anyone who has ever looked at the Romanesco cauliflower in supermarkets will tell you it looks more like an alien life form than a vegetable. But fractals are more than just a pleasing pattern. Combining food and fractals may actually be the key to unlocking a healthy state within the body. Read more
CAN SACRED GEOMETRY PRODUCE MUSICAL HARMONY?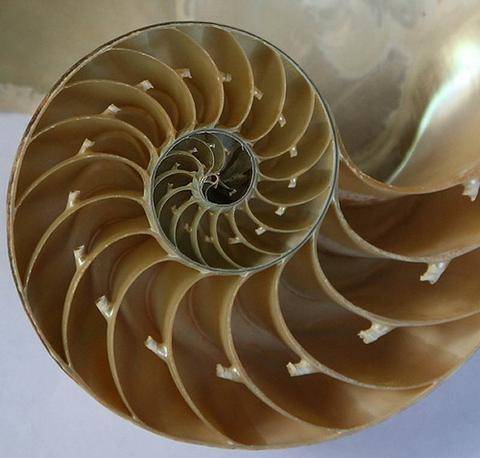 In the analytical sense, music is nothing more than math turned into a pleasing vibration. This means that the lessons of sacred geometry can directly affect music, causing some impressive results. Can sacred geometry produce musical harmony? And is there a way to tap into this to benefit the human body? Read more