FULL BODY ENERGY SCAN
The Genius Insight App: Wellness At Your Fingertips

FREE Download
- 15 Day Trial
- No purchase or credit card required to get started

Ready to create your profile?
Simple & Effective Solutions for Your Emotional Health & Wellbeing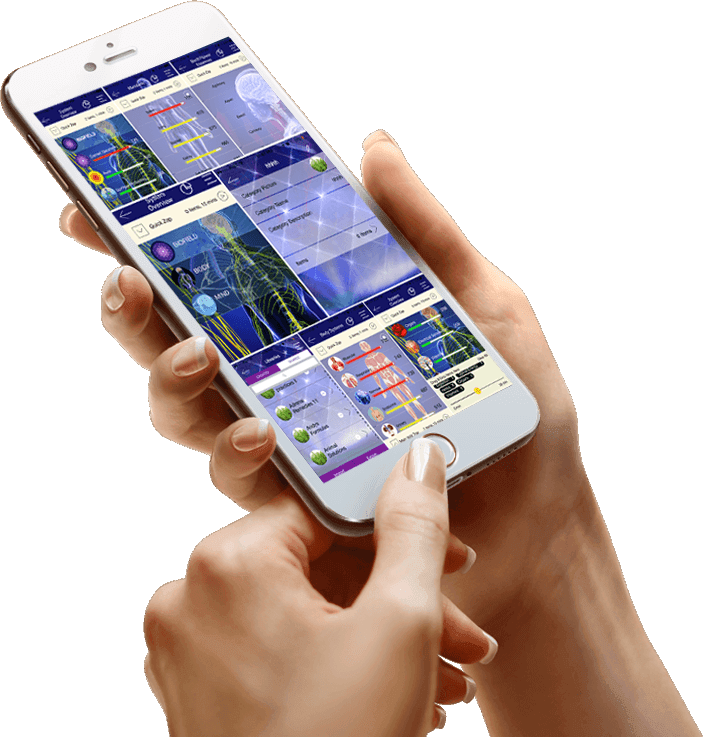 Listen To Your Body Like Never Before.
---
A patented voice analysis algorithm instantly analyzes your body's reaction to thousands of substances. Get instant results on your response to virus activity, pathogenic disturbances, herbs, vitamins, essential oils and more. Visualize your meridians & aura with a click on a button. Emotional profile, food sensitivities and current risks for the day. All this and more when you download The Genius Insight App.

Over 50 Wellness Panels and thousands of items to ANALYZE.
---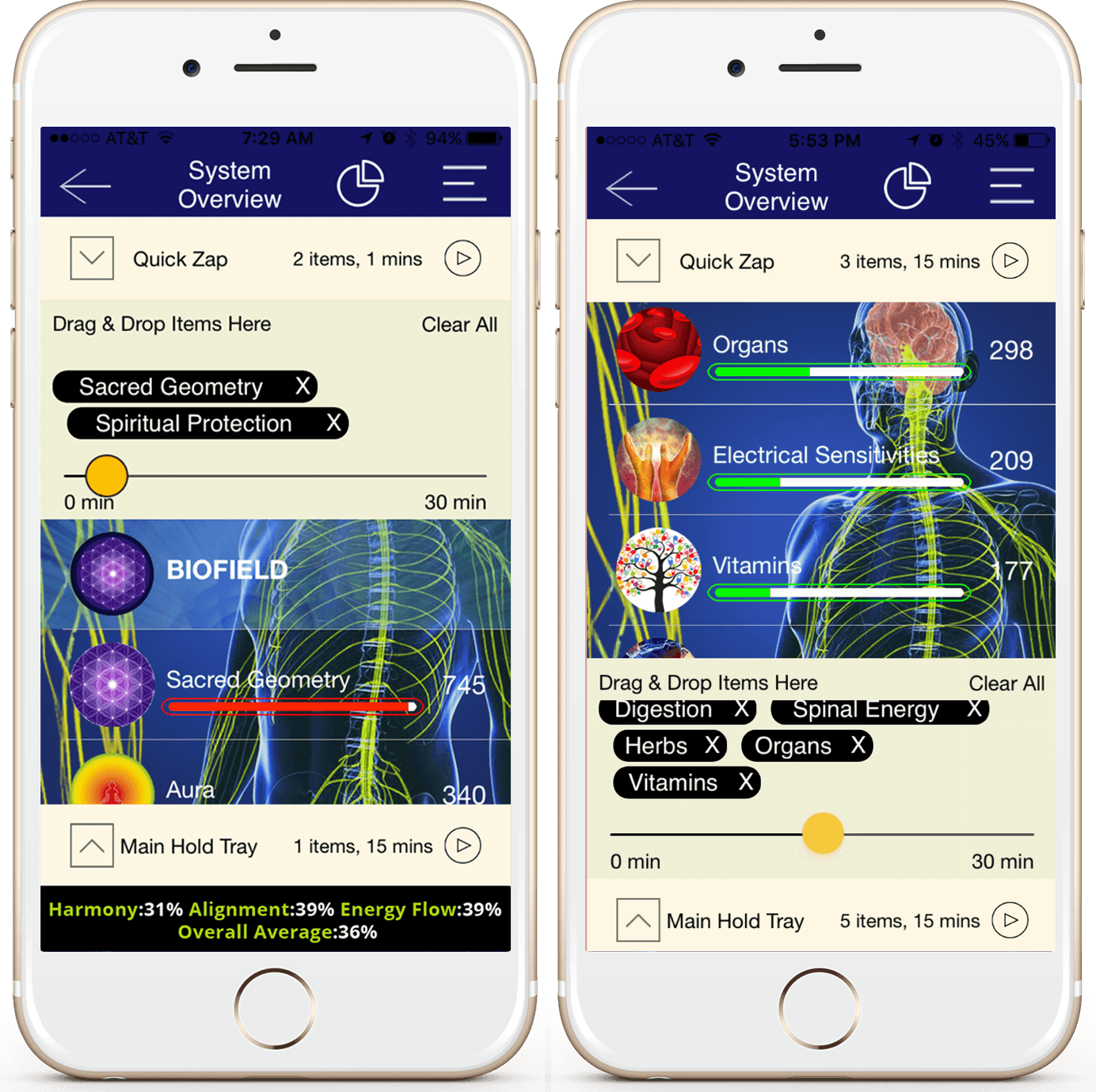 Customized Sound Frequencies To Improve Your Health & Well being.
---
A typical session lasts 45 minutes. Once the analysis is complete, select a customized series of energetic healing tones & signatures to help stimulate your body's own innate healing abilities.
The Genius Insight App uses sound and electro-magnetic frequencies to get your body back into balance.
---
Track Your Session Progress Every Step Of The Way
---
Remove the guesswork from your sessions!

Apply the Genius Insight balancing tones and then review the success of these tones.

A high % indicates a positive result.

Low % indicates an on-going long term concern.
Nothing New...
We Have Simply Merged Modern Day Technology With Ancient Healing Principles
Fully Customizable To Suit Your Needs
---
Create, Manage, Import and Export your own personal frequency libraries. Create a customized library of your favorite remedies, essential oils, herbal supplements and more.

Market your libraries to fellow users around the world via our Genius Marketplace.
Many of the features enjoyed within the traditional realm of Quantum Biofeedback can now be enjoyed as an app; without the huge expense, complex software interface and huge learning curve.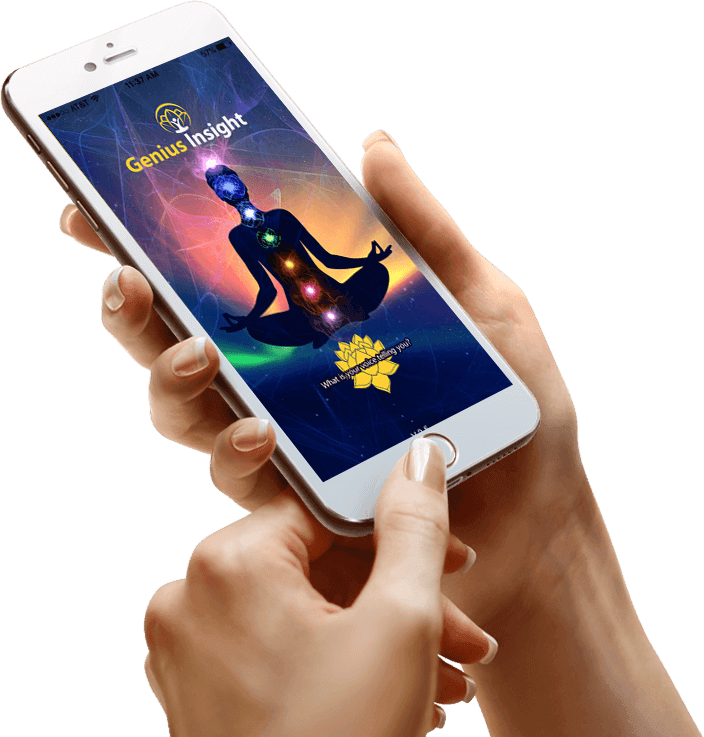 The Passionate Pursuit of Emotional Health
Your Emotional Well being Can
Be Measured
---
The Genius Insight App tracks your session progress and provides you with a single wellness marker score at the end of the session.

This score indicates how well you responded to the session.

Track this over time and adjust your session for better results.

Measure your stress, emotions and more with the Genius Insight App!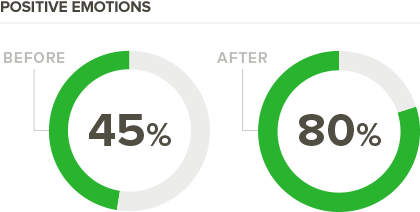 ---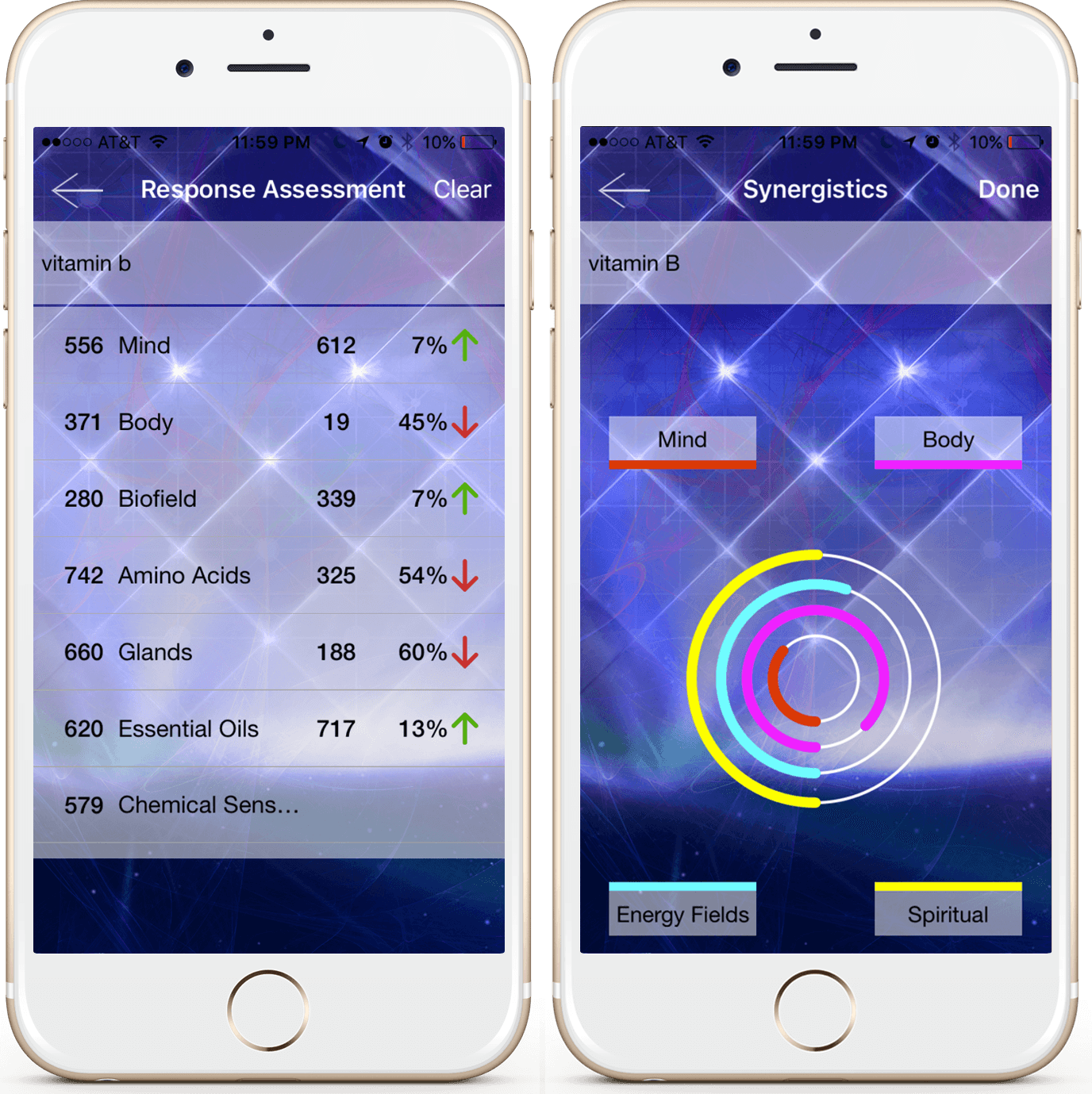 Used By Thousands of Practitioners & Wellness Seekers Just Like You!
---
More tools and options to globally balance your client and increase their vitality.

Curious how a specific supplement can change their results? No Problem!

Wondering if a specific herb or supplement is good for you or your client?
No problem with Genius Insight!

Saves you thousands with unnecessary tests. Keep your testing in-house ~ right where they belong!
Powered by Cutting Edge Technology
Works Online & Offline with
"Genie Cloud Sync"
---
Works both online & offline. Saves to our HIPPA compliant Genie Cloud Server so you will never lose your client files again! EVER!

Easily transfer and access your client files across all your devices with Genie Cloud.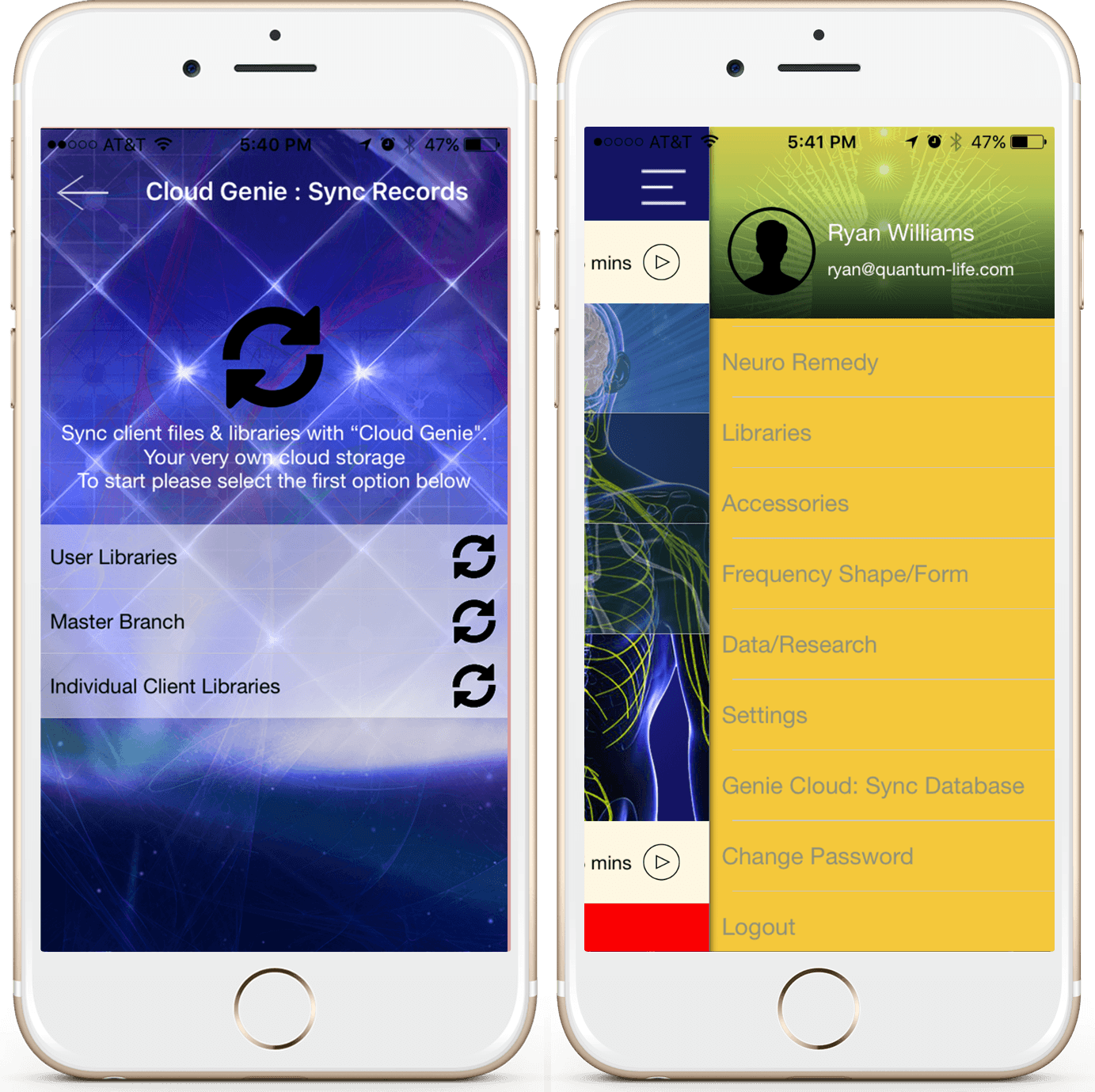 Every so often a major breakthrough occurs in human knowledge.
Something so revolutionary that an entire field of study changes.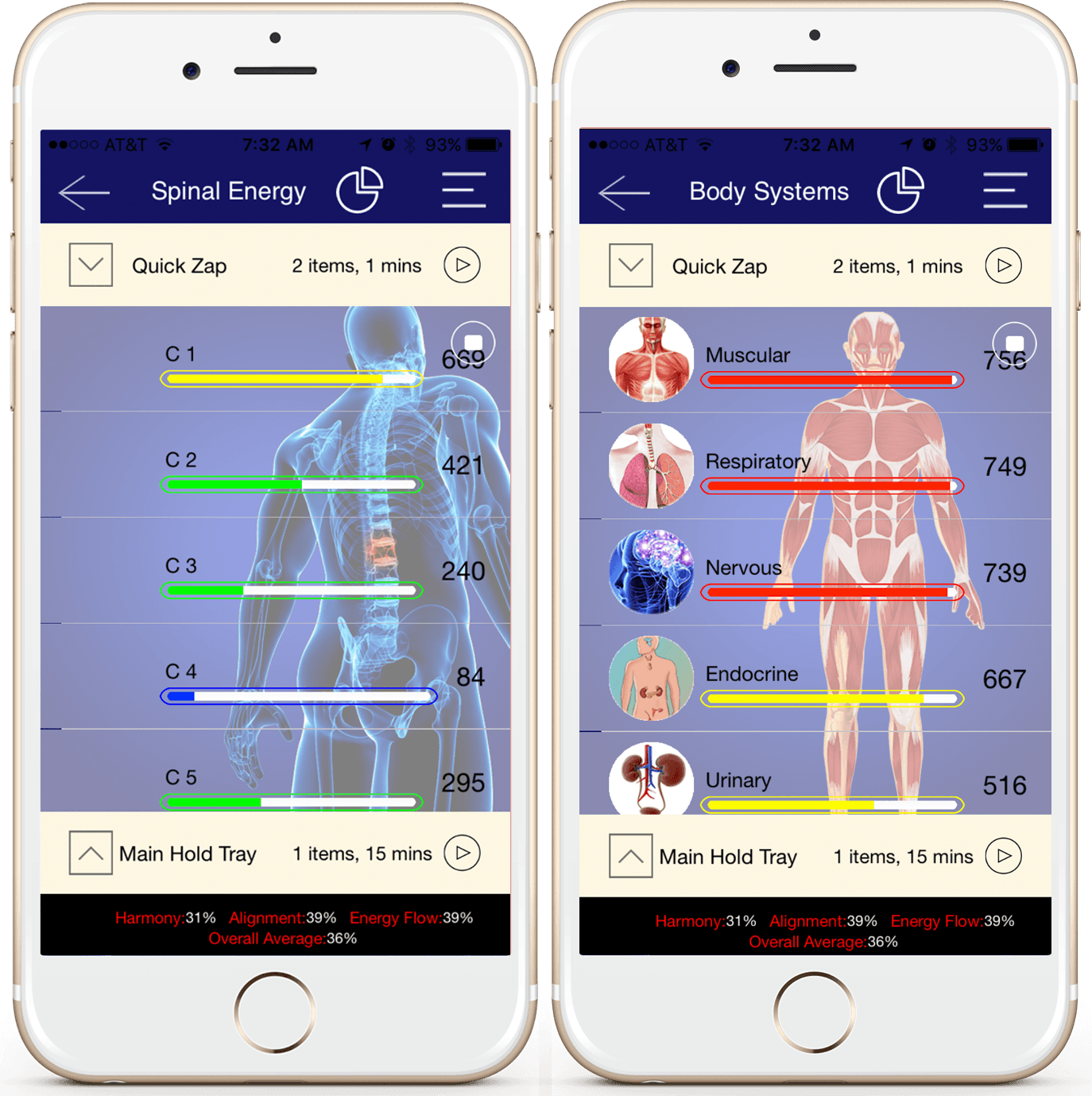 Designed With You In Mind.
---
Keep is simple was our mantra during the design process. Every program or feature is less than 3 clicks away.
Easily navigate Genius Insight and access programs never seen before. Learn about Entangled Insights, Progressive Insights and more.
Weighted Therapy Programs, directing the energy to where it benefits the most
---

Easy Create Detailed Reports.
---
Track your progress ~ hassle free.

As your session progresses, Genius Insight automatically compiles all your data in easy to read graphs and charts including your therapy choices, % success rate and more!

Simply email or print these for later use and evaluation purposes.
Insight Health Apps
The Leaders In Information Coded Biofeedback Apps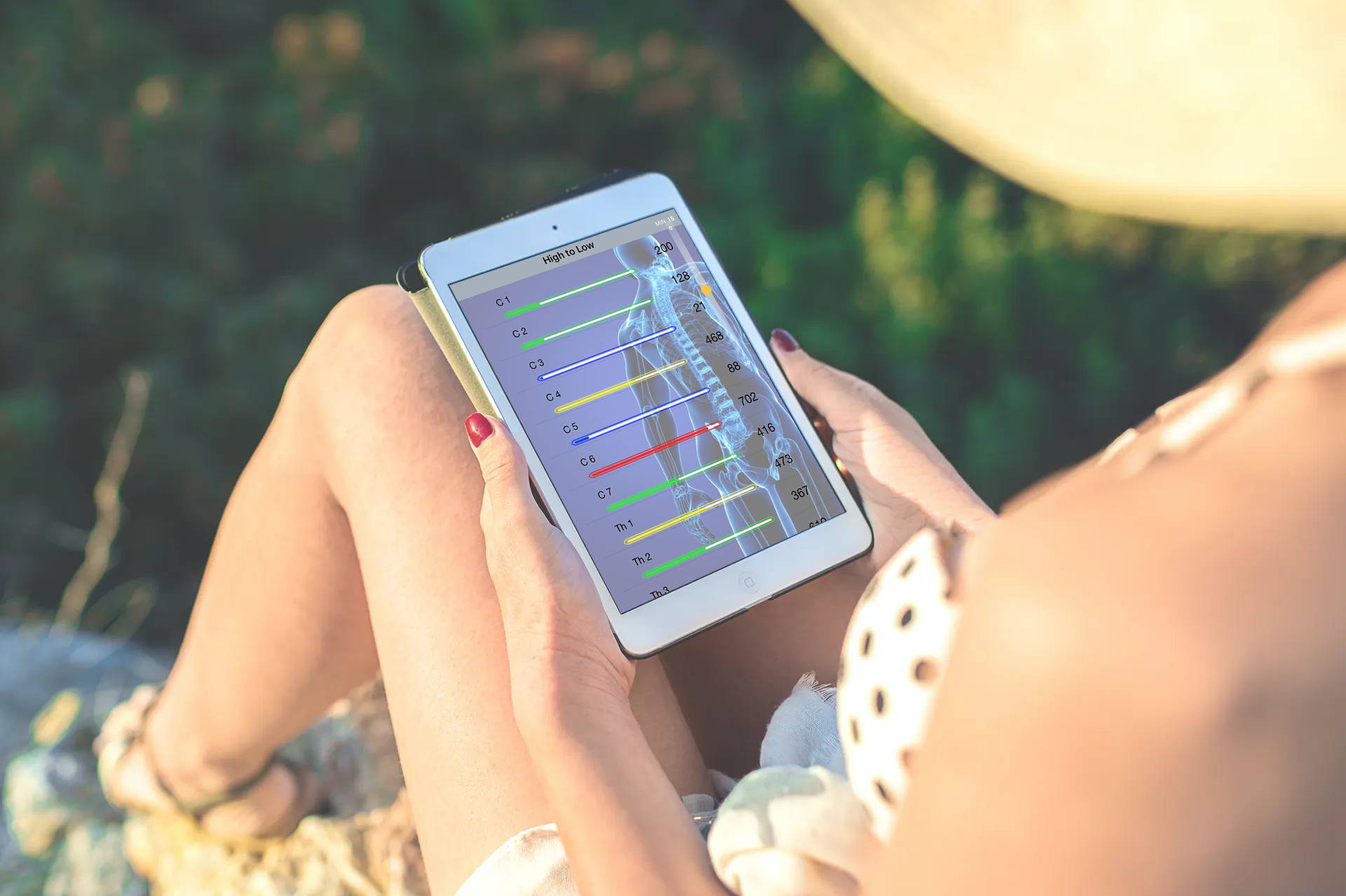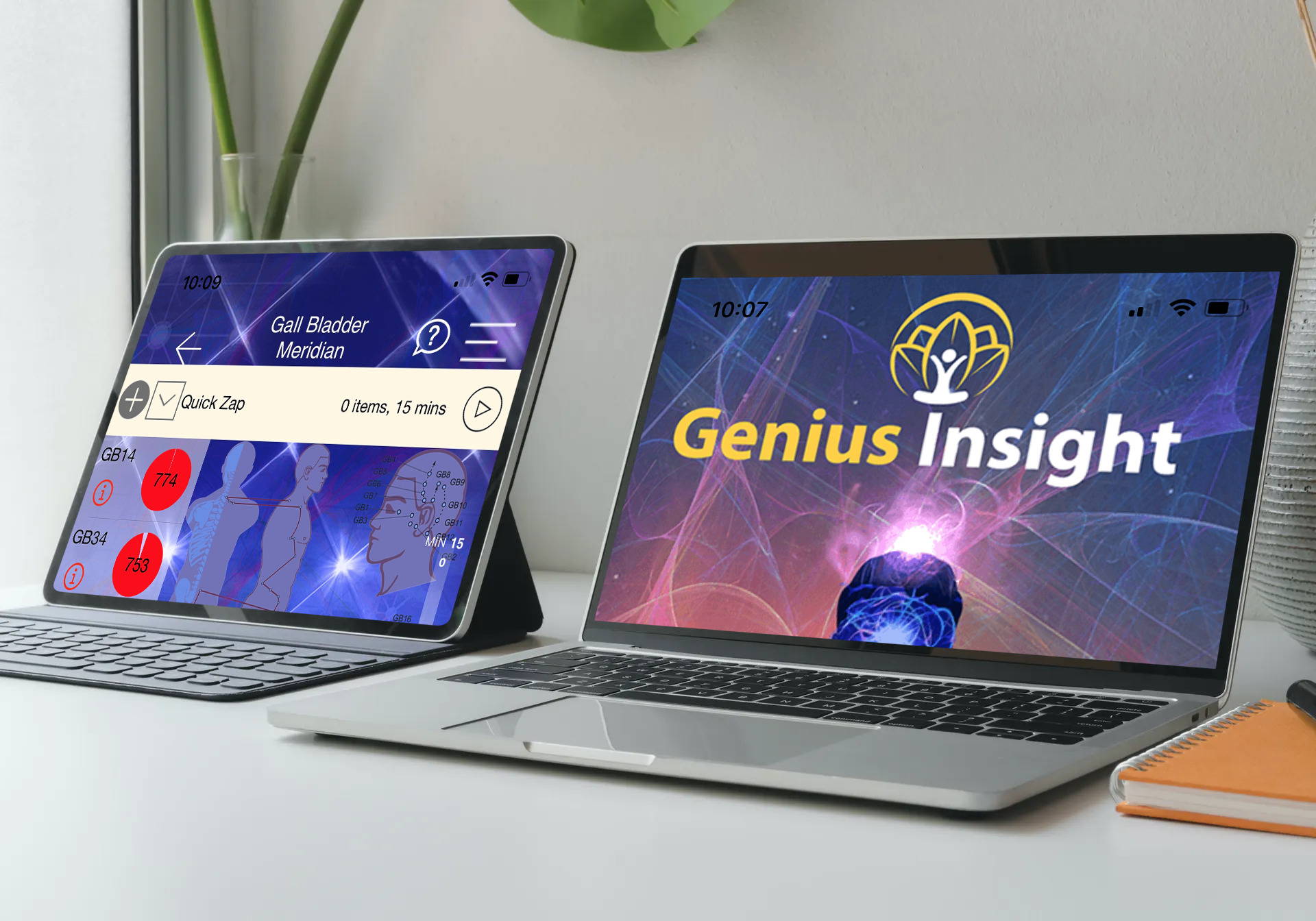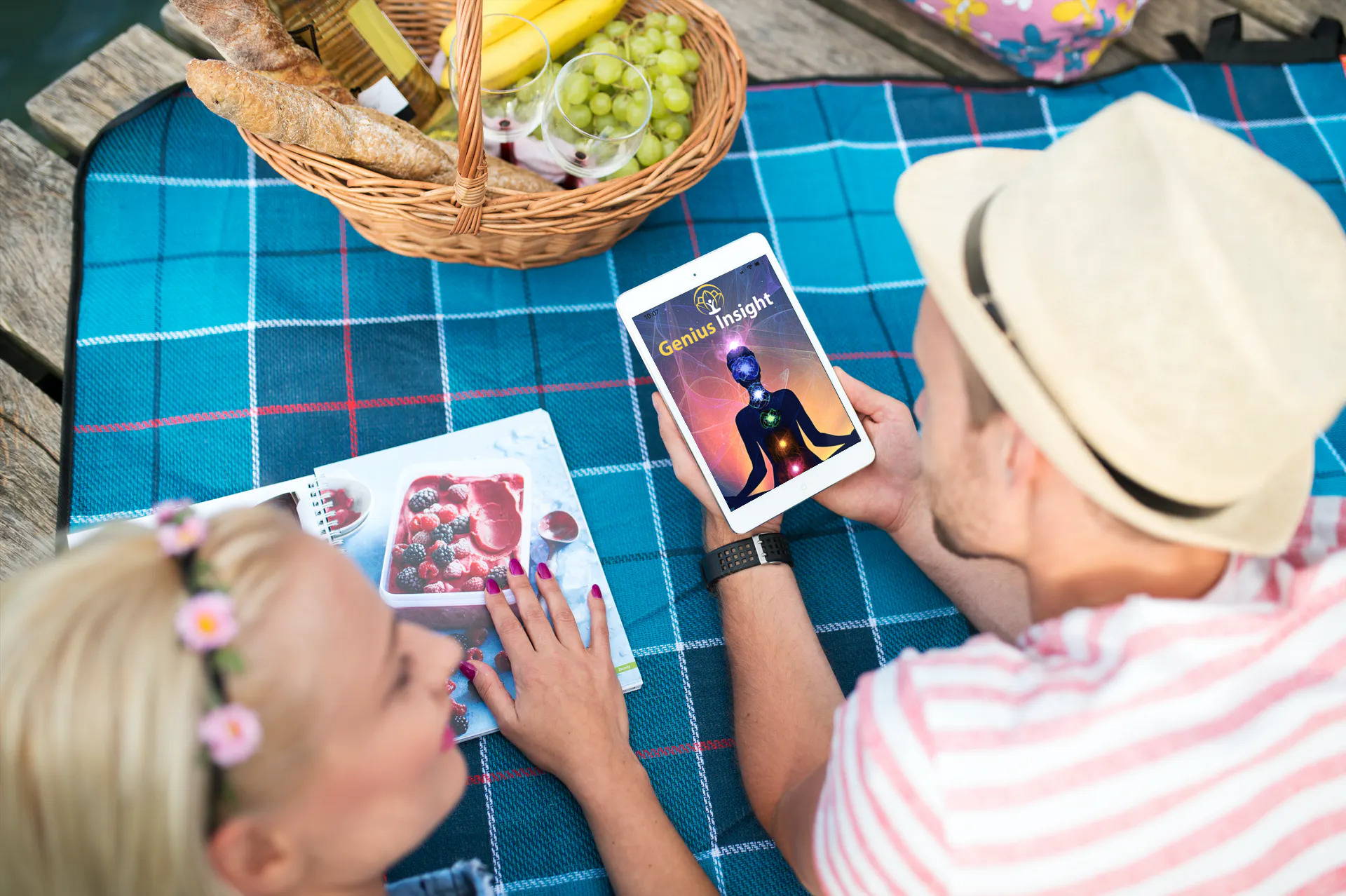 Insight Health Apps is a division of Possibility Wave LLC; a Californian based company. We developed the worlds first Voice Analysis app in 2012 and have enjoyed over 10 years in the mobile app industry with a focus on Health and Wellness.
Insight Health Apps have developed well over 40 mobile apps utilizing their patented Voice Analysis methodology and are considered a pioneer in this industry.
The Genius Insight Biofeedback App is the latest technological breakthrough in the field of Advanced Biofeedback & Bio resonance. 



Combining a patented Voice Spectral Analysis together with a series of highly effective alternative healing modalities.



Designed to identify the imbalances in your body. Utilizes sound & electro-magnetic based frequencies to stimulate your bodies own innate healing ability.